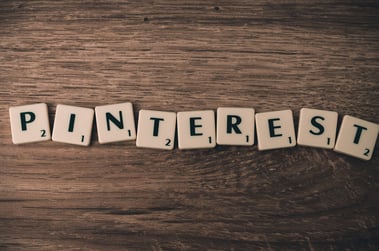 I may be biased when I say that Pinterest is the greatest thing to ever happen to the internet – maybe slightly over exaggerated – because I fit Pinterest's target demographic pretty spot-on (a 24-year old female college graduate, living in a suburban/rural area in a home that could use a facelift). Pinterest's demographic has always been made primarily of women, about 81% of their users, though the men of Pinterest have finally reached double digits with 19%. With the scrapbooking/planning platform expected to reach 47.1 million users this year, we can expect that the "Buy It" button is going to be a huge hit with users. With that being said, do e-commerce businesses have anything to lose by jumping on the Pinterest "Buy It" bandwagon?
What is Pinterest?
For those who are unfamiliar with Pinterest, let's get started by explaining that this isn't like every other social platform, and is most certainly not similar to search engines like Google and Bing. Think of Pinterest as an online version of a college community board – that wall you always ran past because you were late to class where the Future Democrats / Republicans, the Book Club, and the Bible Study Club always posted their meeting dates, events, or sign-ups. It's a user-generated social content site where people can post pictures (usually linked to a website, how-to guide, or video) and share their interests with others. Users can then search their own hobbies to find others who enjoy the same things, or discover an entirely new hobby or interest.

I, for instance, love looking for fashion ideas on Pinterest – partly because I prefer online shopping, partly because without Pinterest I would dress like a 5-year old. I began searching in the general "Women's Fashion" category that Pinterest suggests. Beneath the search are sub-categories like "Street Fashion," "Summer Fashion," and "Boho Fashion." I had no idea what a "Boho" was, being the fashion-forward person that I am, so I selected that option out of curiosity. Today, it's one of my favorite boards on my Pinterest account.
With so many different categories, there's literally something for everyone. People use their boards to organize certain things in their lives – their home, their schedule – and to find different, lesser known products that are both exactly what they need and a reasonable price. Events are easily planned on Pinterest, like weddings and birthday parties – I've recently planned my sister-in-law's bridal shower entirely by using Pinterest.
What's even better about Pinterest? There are no advertisements being shoved down your throat. When you type in a search for, let's say, an "At Home Workout Routine," you get what you searched for – for the most part – not a hundred posts about Kim or Khloe Kardashian using a dietary supplement to lose 100lbs. overnight. That's not to say that there aren't paid ads that businesses can purchase (because there are, kind of) but Pinterest advertisements don't work the same way Facebook ads do.
How do Pinterest Ads work?
To put it simply, Pinterest does not currently offer Ads to every business that has an account. In the beginning, Pinterest offered paid advertisements to large brands that were loyal Pinterest users – such as Macy's. There's currently a waitlist for paid ads that businesses can sign-up for, but you should know that they will absolutely not work in the same way as Facebook and Instagram paid ads.
Since Pinterest is a large community made up of a lot of users who have specific niches, it would be a travesty if the social platform began placing these paid ads everywhere. Instead, businesses are guaranteed that their promoted Pins will be displayed prominently in the most relevant category. Meaning, if Home Depot wanted to promote a pin about their gardening supplies, their pin will show up under anything gardening or landscaping related – not recent technology, or funny animal memes.
Is Pinterest Good For E-Commerce Business?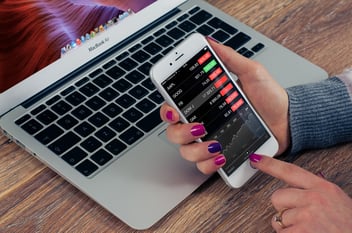 Abso-freakin-loutely!
Let's put it this way, Pinterest has always been a fantastic branding App. You share products from your e-commerce site, another Pinner sees it, loves it, re-pins it. Before you know it, your one product has been pinned 20+ times. Once you build a following – whether on a specific board or on your profile in general – your pins will be floating through the Pinterest-sphere for others to discover your brand and products. Don't believe me? Just look at the numbers:
88% of Pinners bought a product that they pinned
49% bought 5 or more items that they have pinned
Pinterest had a 58% member growth this year – the leader of all social media sites
Pinterest had 111% growth in Active Users, falling just behind Tumblr with 120%
Shopify members who were referred by Pinterest spent an average of $80 per purchase.
80% of Pins are Re-Pins
From Branding to Conversions: What the "Buy It" Button Means for E-Commerce
Pinterest's "Buy It" button began rolling out at the end of June to satisfy the large community of "Pinners" that the social platform has amassed since its inception in 2010. With the buyable Pins currently on the latest update for all iPhone and iPad users – Pinterest CEOs promise to be working on Android and desktop versions for the rest of their loyal following.
This mobile-friendly feature means that those 88% of Pinterest users that ended up buying a product that they've pinned will now be able to more easily purchase their favorite products from their favorite Pins. How do I know that? Look at it this way, when you go to a store just to browse, and you find something you love it's a win. However, if that item isn't in your size, your first instinct is to find a sales associate to help you find another one that will fit you. If you're told to look in another area of the store, and the item isn't there, you're frustrated and chances are, you're less likely to purchase it. With Pinterest's new "Buy It" button, the searching is practically eliminated.
The button allows users to buy products that they've pinned without having to navigate away from the App. Which, although this will decrease social referrals to your webpage, it will increase social conversions via Pinterest. In 2014, 52% of Pinterest users accessed Pinterest primarily by their smartphone. With a lot of small businesses still having to make the jump to a mobile-friendly website, Pinterest's "Buy it" button makes purchasing products much more enjoyable and user-friendly for the consumer, while still benefitting the business.
If you have questions about your social media marketing strategy, or you would like to learn more about Pinterest management for your e-commerce company, contact Pittsburgh Internet Consulting today.