Email Marketing Services
A new age take on email marketing built for the modern business.
Why your email marketing shouldn't be an afterthought
Create email. Choose contact list. Press send. For a lot of businesses, that's been the extent of email marketing for a long time. It keeps customers informed and occasionally drives a bit of revenue, but that's the extent of its usefulness. With so many other advancements in reaching online audiences, why does it feel like email marketing is lagging behind?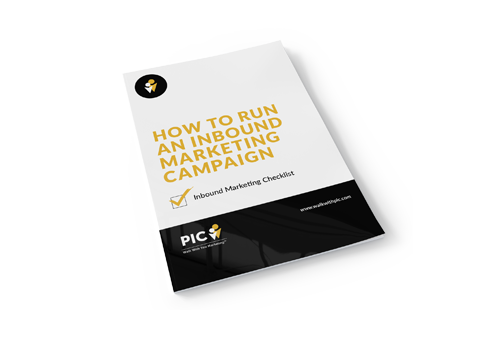 Free Inbound Marketing Checklist
Before you press "Go" on your next marketing campaign, use our Inbound Marketing Checklist to ensure the project allows for measurable results and a connected experience for potential customers.
Email Marketing with a Purpose
Email marketing isn't the new kid on the block in digital marketing, but its versatility and usefulness has grown exponentially over the past few years. However, this expansion has largely gone unnoticed by many businesses. Segmentation, automation, and other functionalities have made email marketing one of the most powerful channels when it comes to staying in front of customers and leads.

PIC brings its email marketing expertise to clients, developing a multi-pronged strategy aimed at:
Delighting customers and keeping them engaged to generate more revenue
Segmenting lists to send relevant offers and information to targeted audiences
Automating email campaigns that nurture users towards an end goal
Email Marketing Avenues
At PIC, we help businesses build a comprehensive email marketing strategy that utilizes the best-fit avenues for their audience and goals.