Overview
Velocity Works is a Pittsburgh-based IT staffing and software development company. As a solutions provider, they deliver custom web, cloud, mobile, digital, and desktop software development, consulting, and staffing services. Considering their services feature a heavy online presence, the company needed an efficient website that highlighted their expertise in this area.
Problem:
IT Company Needs Improved Website Design
Velocity Works was relying on an out-of-the-box website hosted on HubSpot to drive business. Though functional, this website was fairly basic and failed to adequately showcase the IT experience and expertise of the team at Velocity Works.
The website was difficult to navigate and not user-friendly. Several pages and website elements didn't add any value or fit with the identity of the company. Additionally, the limited nature of the out-of-the-box solution prevented the company from intuitively breaking down its services for potential clients to consume and digest.
The company attempted to fix the website with bandages in the form of different skins and templates, but they did not have the understanding or experience to make tangible improvements.
PIC Services:
SEO-Oriented Website Design
Realizing that a new, custom-developed website was necessary, Velocity Works interviewed several website consulting companies in the Pittsburgh area to get the ball rolling. The company was on the heels of a complete brand update, so continuing to rely on their current website was not ideal for business and they wanted to move as quickly as possible.
They selected PIC thanks to our personal touch, prowess in website design and SEO, solution-oriented nature, commitment to a strict timeline, and agreeable budget.
To maintain the tight deadline of four weeks, PIC relied on Asana, a project management application. Tracking the tasks through Asana made it simple to keep the project moving forward and minimized the number of inefficient conference calls.
Solutions:
SEO-Friendly Website with Calls-to-Action
The project included a custom-designed website with a restructured framework, along with completely new copywriting, SEO, and CTAs. PIC delivered a completely designed website on time, on budget, and with no roadblocks.
The new custom-built website is professional, easy to navigate, and promotes the strengths of the company to visitors and potential clients.
The added text has made their services clear and has improved their SEO. CTAs such as "Speak to an Expert" above and "Schedule a One-On-One Consultation" were added to qualify leads and increase conversions. The "Contact Us" button is sticky and will follow the user down the page. The updates have made this a user-friendly experience.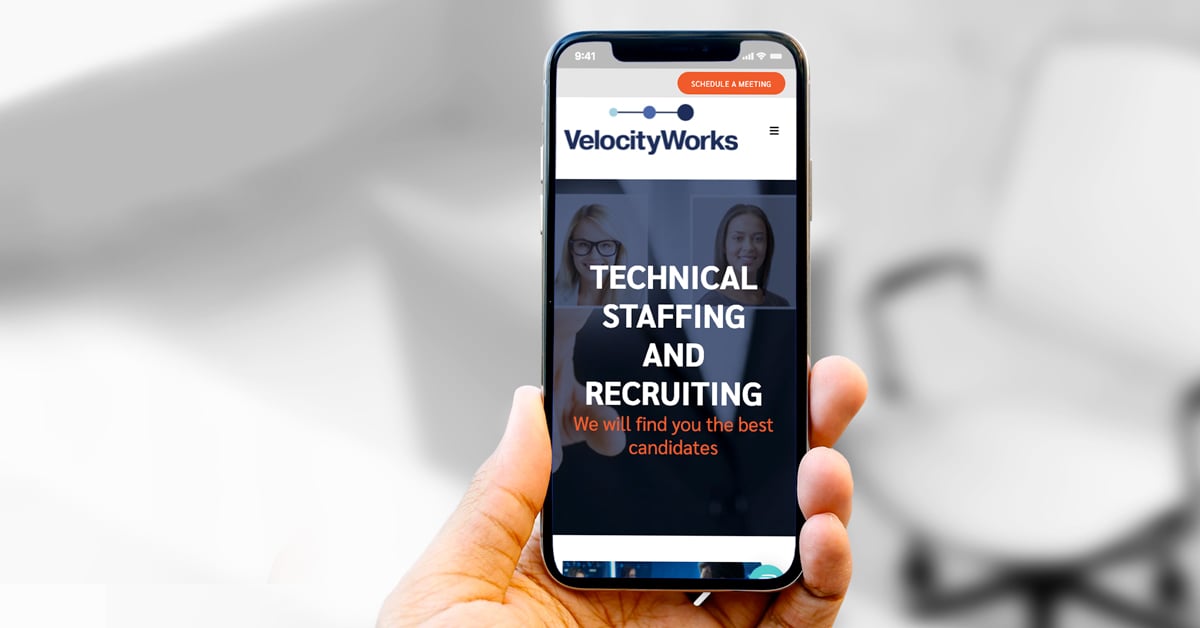 Results:
Improved Online Identity
Velocity Works was hesitant to direct potential customers to their old website because it did not adequately reflect the strengths of the company. The new website designed by PIC has given Velocity Works a much more defined online identity, and employees are much more confident directing potential clients to their domain.