As a small business owner, it is tough to wade through the growing presence of internet marketing. Your business will likely have to adjust in some form as the world continues to get more digital. The question is, how, and to what extent?
Being able to reach consumers over various internet platforms is going to be crucial more than ever. For many small businesses, this leaves them behind without years of experience or a sense of where to start.
However, now is a better time than ever to catch up and begin a marketing preparation plan. Fortunately, there is time to get your feet off of the ground. Over the next four weeks, following these steps can help boost the image and reach of your small business and get you started for a successful future.
Week One: Create a Buyer Persona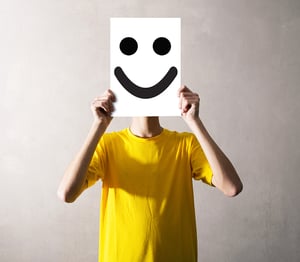 Creating a buyer persona is the first thing that will need to be addressed. A buyer persona is essentially a character.
Being able to identify this context for your buyer personas can help you understand the type of content, resources, and image that you want to present online. You want these to attract your buyer personas more than others. o your online customers are going to be. They are the typical consumers of your products or services. Now, you want to give this buyer persona traits and attributes; who are they? What type of person? What demographic do they fit in?
HubSpot has a buyer persona template that takes you through a seven-step process to create multiple buyer persona examples. They walk through questions such as age, education level, social networks used, job industries, and responsibilities such as who they would report to, what goals they may have in their career, and many more.
This can help launch your buyer persona research and keep it organized as well.

SMART goal setting
You also should use this time to look at yourself and understand what you want from this buyer persona.
Set goals for yourself that are clear, reasonable, and can be done in the time needed. These goals are called SMART goals. SMART is an acronym for Specific, Measurable, Attainable, Relevant, and Time-Bound.
HubSpot also provide a free template that walks you through setting SMART goals for your business.
Week Two

: Building a Local Foundation
Now that you understand who you are selling to, and you have reasonable goals to reach, it is time to get yourself out there. The first way for a small business to take advantage of internet marketing is to use local listings.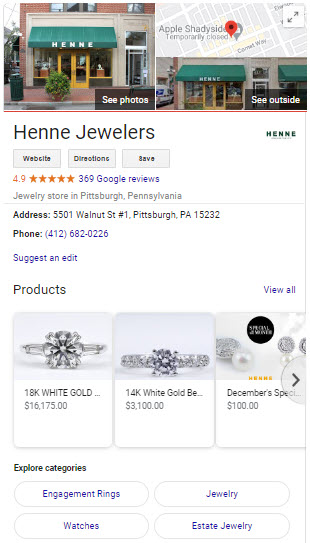 Set up a Google My Business Account for Local Listings
A Google My Business Account is valuable for a variety of reasons. You have surely Googled something before, and saw a professional appearance for a business on the right side of the search that offers information for a nearby company providing the service or item you were looking for.

That is a Google My Business listing. According to Google,
"Google My Business is a free tool that allows you to promote your Business Profile and business website on Google Search and Maps. With your Google My Business account, you can see and connect with your customers, post updates to your Business Profile, and see how customers are interacting with your business on Google."
There are so many advantages to setting up a professional-looking Google My Business account. However, at its simplest form, this will allow you to add your business name, number, and all other contact information such as address and website to show up in a clean, orderly fashion on Google searches.


Take advantage of Yelp Reviews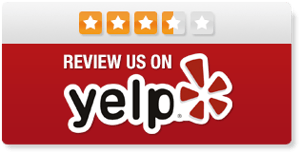 Yelp receives over 121 million customer reviews each month. As your customers are at home, they are surely reading Yelp reviews of products before making a purchase. Of course, negative reviews would not help, but a committed small business can take advantage of these reviews.
Setting up a Yelp listing is free. The process is similar to GMB in that you want to add basic information, describe your product and service, and add images to give a strong first impression to consumers finding your business for the first time.

Find Industry Related Directories
Lastly, you will want to look for directories specific to your industry. There are plenty of directories that will compile a variety of businesses or services together to give the user a one-stop shopping experience. For example, a real estate company may take advantage of the functions of Zillow, to spread the reach of a house listing. Another example is Houzz. This is a platform for improvement contractors and remodelers to feature their work ad services. Think about potential directory hubs for your industry, and search to see how you can take advantage of their resources.
Local listings are also an SEO factor to getting your business to show up in Google searches. Learn more about how this works and a tool to find local listings to boost your website's SEO.

Week Three: Outreach Strategy

The next step to take your marketing plan further is to involve email marketing. Email marketing can sound outdated, but this a very stable and trusted source, and with consumers inside and on their computers, it can create immediate interest.
Choose an email marketing software
Using an email marketing platform can organize, automate, and increase productivity overall when designing an email strategy. For a small business using an email marketing service for the first time, we would recommend using MailChimp or HubSpot.
HubSpot is a prefered platform if looking to upgrade for a paid service. HubSpot has templates, A/B, tests, and analytics that will improve your email productivity. They also feature a more robust CRM that helps send more personalized emails to each contact with segmented lists specific to buyer personas.
MailChimp has a free service that provides the basics to get your email campaign off of the ground. You can upload contacts, and design templated emails and different campaigns that you want to send out.
From there, you can use the email automation feature to send emails to specific consumers using triggers and set criteria you had laid beforehand. It helps with follow-up emails and weekly, monthly, or yearly promotions. You can also track the success of these campaigns in MailChimp or HubSpot.

How to segment your contacts
Being able to segment your contacts, and personalize your emails is a massive benefit of the CRM. The first thing you will want to do is compile all of your contacts together. Go through past customers, potential consumers, vendors, or champions.
With HubSpot, you will be able to add all of your contacts, but also segment them based on the buyer personas you created. Segmenting email contact lists has led to increased open rates, decreased unsubscribes, and better success overall in deliverability and revenue.
By sending personalized emails to different personas, you are showing an understanding of their needs, rather than a formatted email. Contacts may also be at various stages of your sales cycle. Being able to send specific emails to specific contacts as they reach each stage can help the nurturing process. This will improve your reputation and make email marketing a valuable tool for your small business.


Week Four: Execute Your Marketing Plan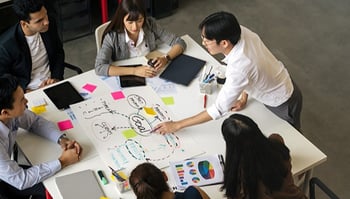 Now, you are ready to implement your plan for the future. This means creating content and promoting it in the appropriate avenues.
Create a Content Marketing Plan
Two questions must be asked and answered to launch your content marketing plan.
What is the pain point each persona has that we can solve?
What solution or offer can we provide? These can be a special offer or valuable resource such as guides or whitepapers.
From there, you want to create content centered around answering that buyer personas questions or a solution for their pain points.
The next question is how to distribute these answers and solutions. A strong content marketing plan establishes authority in your area of expertise. Blog posts, white papers, documents, and guides can all be resources that answer common questions or show why your product can be the solution, which helps establish trust from your consumers.
Lastly, you will want to promote the content that you are creating. Making a schedule of when and where to promote everything can make this much more manageable. Whether promoting via email, with HubSpot or MailChimp, Google My Business, or the variety of social network platforms out there, you will want to make sure the right message meets the right persona at the right time. Leveraging social marketing can increase your reach and status.
Overall, this can be a massive change for many small businesses who do not feel prepared to take this step. It also can be a time where businesses on the ledge of creating an online presence now know that the time is right to take advantage of online marketing.