As a local business owner, I am sure you have been told you need business listings (aka local citations) in directories.

But here is the problem…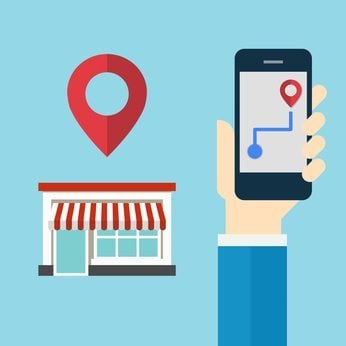 Most of the people told you that you need review and local business directory listings, but they didn't explain the best way to create those listings.
Today I am going to explain to you why you need a good balance of different citation types and where to get them.
The reason I made this post, and the Finder Tool at the end of this post is because I found great resources such as Bright Local's Best Niche Citation Sites and Moz's Lists of Citation by City and Industry, but they weren't easy to filter through to get only the sites that you needed.
These lists got me thinking that it would be nice to have a tool to easily discover sites for your citations according to your city and industry or niche.
Local Business Listing Finder Tool
By combining the sites that I have listed in this post with the extra list of sites that you can find using the Local Business Listing Finder Tool at the bottome of this post, you will have the a comprehensive list of business directories and review sites to begin your local citation building campaign.
Not only will you be able to increase the volume of your local citations, but you will be able to submit your business NAP (Name, Address, Phone) sites with more than 200 million users.
Why Is Local SEO Important?
Facts About Local Search
The following statistics are likely to catch you by surprise, but they will also make you understand the importance of local citations.
89% of consumers search for local businesses at least once a week.
50% of consumers who performed local searches on their smart phone visited a store within a day.
77.1 million mobile device users are searching for local content (businesses, services).
71% of consumers report they value information that is provided in local search results.
46% of all searches on Google are Local.

You Need to Have a Balance of Local Business Listing Sites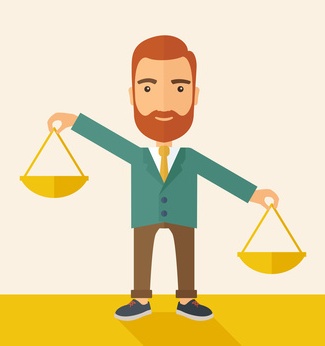 We all know that citations are key component of local search ranking algorithms for both Google and Bing.
In theory, if all other factors are equal, the business with the most citations will be will rank higher.
But here's the deal...
Not all citations and not all directories are equal!
Review sites like Yelp, are only one kind of local citation. There are several different kinds of business listing directories and review sites, and that is why you need to have a balance of citations on a variety of sites.
To enjoy a nice, well-rounded local citation portfolio, a healthy balance of local business listings should include links from theses various types of sites:
Aside from review sites and directories, there are other advanced strategies to get even more powerful local citations such sponsoring an organization or event. Here is a great resource for citation building strategies.
Start With the Top Review Sites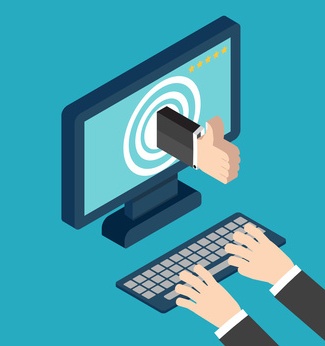 According to a 2013 Nielsen survey, 78% of consumers use review sites to identify local businesses. This is especially true for restaurants because people want to know what other consumers have to say about the food and service before they commit to spending their money.
In addition, people often turn to review sites when looking for a business in the service related industry, such as plumbers and HVAC repair. Ninety-percent of your customers' decisions are influenced by the reviews that they read online.
Finally, the big, national review sites like Yelp, have high authority and an incredibly high number of registered users that use them every single say.
Then there is this...
Google loves reviews, and actually getting reviews is good Local SEO.
When you put it all together, your business must be listed on review sites.
Here is a good list of Review Sites to start with:
Social Media Can Be Considered Local Listings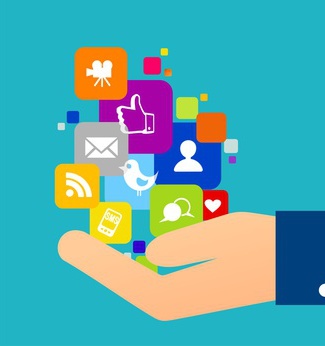 There is a very good chance that you have an account on one, or more, of the popular social media site.
This stat is crazy...
In the first quarter of 2015, Facebook had 1.44 billion monthly active users.
Sure, we all know that our posts from our Facebook Pages aren't showing up as much in our audiences Newsfeeds organically, but the page includes a NAP (Name Address and Phone number) and is a trustworthy citation for your business.
With that in mind, it is paramount that your business is listed not only on Facebook, but other social media sites.
YouTube is an often forgotten site as well. It is a cross between search engine (people search for videos using keywords) and social media platform (people register, comment, vote and share). YouTube videos are also indexed by Google and show up in their search results.
Putting your business NAP in the description of every video on your YouTube channel. Not only do the videos help people, but the citation is there and can be found.
Here's a mistake most people make...
Most people only build local citations on review sites and directories. The truth is that a citation is ANY mention of your business.
Having a citation in your video descriptions, at the bottom of your guest post and other places still count. The higher the authority of the site, the better the citation. This also usually means more traffic and users which helps with exposure for your site.
Don't Gorget About Google's Business Listings - Google My Business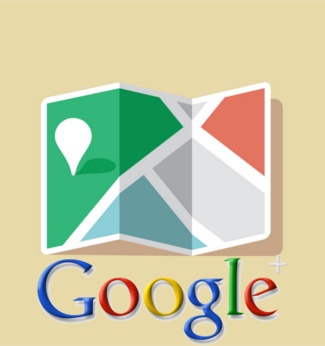 I know what you are saying....who uses Google Plus?
Well, in November 2014, Google change the platform...yet again. It is now a place for interests and has an emphasis on its Communities and Collections.
Myles Anderson wrote a great explanation of what the the changes to G+ is all about in an Search Engine Land article.
Nothing much as changed from a local business owner perspective. The difference is that that your business page is now streamlined and offers the bare necessities. It isn't like your FB page, it simply hosts your business information for search.
The truth is still the same Google uses G+, specifically your Google My Business Page for information to show in local search results - including store hours, reviews, etc.
Google My Business is still a necessity for any local business owner, and you must claim and set up your Google+ Page today!
Submit to the Biggest Business Listing Directories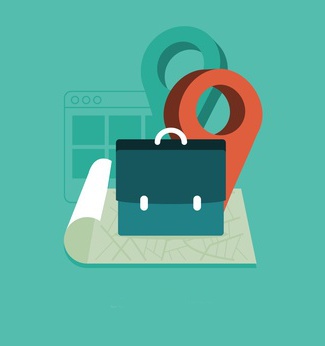 You probably know about the most popular business directories like WhitePages (Yes, the also list businesses) and eLocal, but the truth of the matter is that there are a plethora of lesser known business directories.
While most of the them really don't have much authority, a listing probably won't hurt your business. There are, however, a number of popular and authoritative sites where you definitely want to claim your listing.
Here is a list of Business Directories that will get you started. You should note tat some of these are only available through a service like Yext. You can either choose to subscribe or move along to the next free directory.
Mobile Apps Put Business Listings on the Map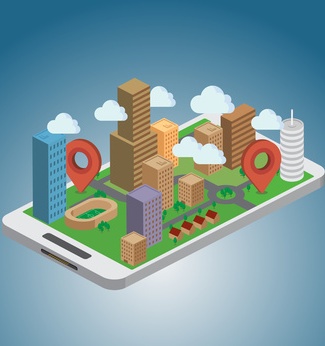 There are a ton of apps out there that list local businesses. Some of them are more important than others.
These are often GPS apps, Map apps or some other apps that allow people to find things to do and plan an itinerary when they are visiting a city.
The problem with getting listed within apps is that there usually isn't a way to directly submit your business listing to them. The most important map to be on is probably Google Maps. This can easily be done via your Google My Business profile, or simply add it to the map.
You can might be able to find an aggregator like ExpressUpdate.com (free), Factual.com (paid) that provides data to these apps. Other options are a service like Yext or Moz local, which is a very reasonable alternative to Yext.
The mobile apps that I submit to are the following:
AirYell
Avantar
Citybot
CoPilot
Where To?
White & Yellow Pages
Navmii
Take Your Local SEO Up a Notch with Industry and City Specify Business Listing Sites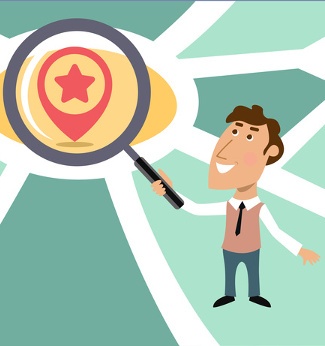 The sites I have mentioned previously are pretty well known. Most savvy business owners already got their listings on those site.
Or they used a service that includes those same sites.
But here is the thing about most of those services...
They ignore the local and industry specific directories.
Think about it for a minute.
Search Engine Optimization is all about proving to Google that your site is relevant to the keywords that someone typed into their search engine.
When it comes to Local SEO, you can do this in two ways
Backlinks from relevant and local websites
Citations on relevant business directories.
There is nothing more relevant than having a citation in a business directory that is targeted for your city or industry.
This is where most business owners and services fail when it comes to building local citations.
If you are an accountant in Albany, NY, why wouldn't you want a local business listing in a Albany business directory?
Furthermore, why wouldn't you want a business listing in a directory for accountants?
The answers are simple - You wouldn't!
Instead of telling you to do your own search for city and industry specific business directories, my team and I are doing the work for you.
We are scouring the internet and found the top local business directories for 93 cities in the United States as well as the top directories for 40 industries.
Find Your City and Industry/Niche Local Business Directories
Before you use the tool below to find the relevant business directories for your city (or closest city to you) and your industry, here are a few things to keep in mind:
If your city isn't listed, use a city that your town could be considered part of the metropolitan area. If that doesn't work, Contact Me and I will see about adding your city to the list in a future update.
There could be some cross-over in industries. An example is Florist and Wedding & Event Planning. If you are florist and provide flowers for weddings, there is no reason not to be listed in all the directories for those industries.
Paid vs Free listings. Some of the sites provide paid listings, or have extra features for a certain price. I would start with the free listings and then decide if the cost is worth it and within your budget for any paid listings.
If there a business listing site that isn't featured in the tool, Contact me and I will see about adding in a future update.
City & Industry Local Citation Finder Tool
Select Your City & Industry to Find Directories to Submit Your Business.