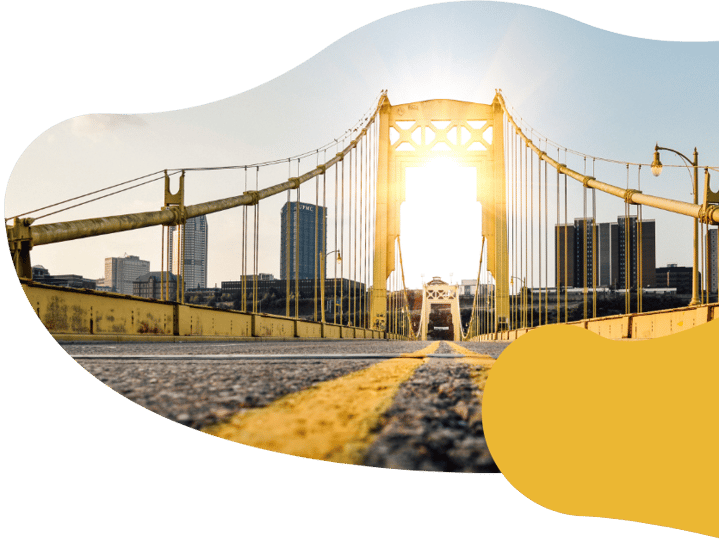 The Evolution of PIC
The PIC you see today is not the company it always has been. While the company has never strayed from its roots, it has seen significant growth and changes over the past two-plus decades thanks to the efforts of partners and employees alike.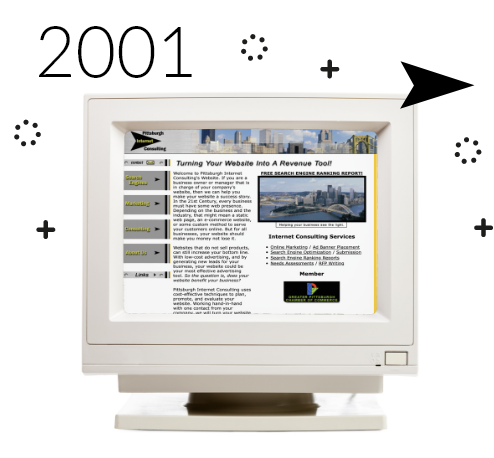 The Early Years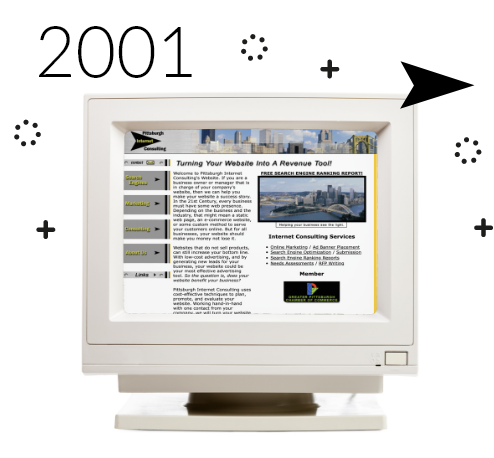 We first opened our doors as Pittsburgh Internet Consulting in September 2001 when founder Jeff Schroeffel moved home to Pittsburgh after beginning his career at a marketing agency based in State College, PA.
During his time in State College, Jeff worked with businessowner Dan Myers to establish a website marketing model fueled by continuous improvements, statistics, and regular quarterly meetings. Although this model has been adjusted over the years, it's the foundation that PIC was built on.
Despite being a one-man shop during this era, PIC forged relationships with clients it still serves today, such as Lion Country Supply, Kissinger Bigatel & Brower, Apartment Store, and StateCollege.com.
These newly formed relationships allowed Jeff to reclaim a spare room in his house and move PIC to its first offices in Wexford, PA. During this time, PIC's business largely came from web designers who didn't fully understand the workings of search engines. As such, PIC focused on SEO and SEM services, leaving website design and development to its reseller partners.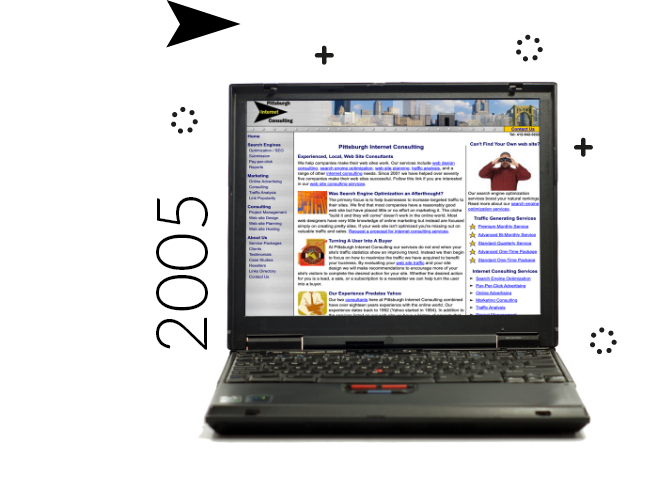 Making Moves and Adding Key Players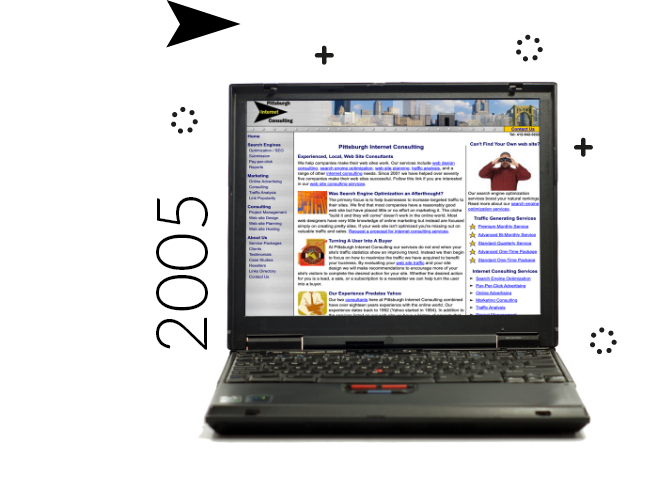 When January 2005 rolled around, it brought with it two momentous events: PIC moved to a new location in the South Hills of Pittsburgh, and Reuben Yau became Jeff's first full-time employee.
The moves were made necessary thanks to PIC's continued growth. Clients such as Lions Pride, American Fastener, and Office Furniture Warehouse were brought into the fold–where they still remain to this day.
This expansion was enough to add website planning to PIC's list of services, but website development continued to be outsourced.
In September 2007, Partner and Vice President Robb Luther joined the firm. His knowledge and experience proved to be instrumental in the company's growth during this period, culminating in the hiring of PIC's first web developer in 2010. This hire opened the door for PIC to begin offering website design and development services for the first time.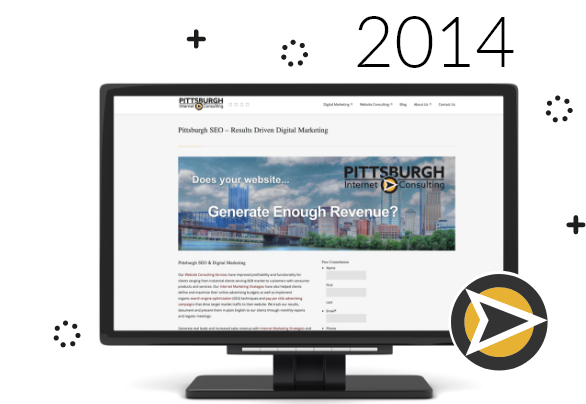 Steady Growth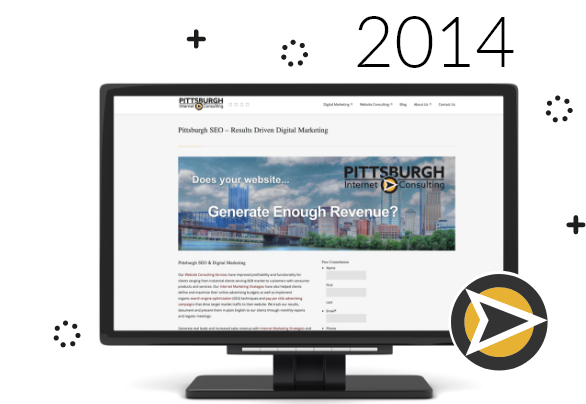 PIC was still a small firm with four employees in 2014, but steady growth over seven years saw that number jump to 17! During this time, the company also managed to add and retain loyal customers.
This era of expansion was kicked off by the return of Robb Luther in the middle of 2014. With him, he brought Mariana Forteza, PIC's Director of Web Development. Soon thereafter, PIC decided to begin its journey as a full-service inbound marketing company by joining the HubSpot Partner Program in 2016.
Beginning this journey meant expanding once again, and PIC was lucky to bring on Matt Chandler as its Google Analytics and Tag Manager Expert, as well as Brad Gerlach, Partner and VP of Operations. The growth didn't stop there, however, as Trista Rodriguez joined in 2017 as PIC's Marketing Account Director.
Meanwhile, under the direction of Mariana, PIC's international development team also continued to grow and expand the firm's capabilities. Altogether, PIC averaged 22% growth each year from 2016 to 2020.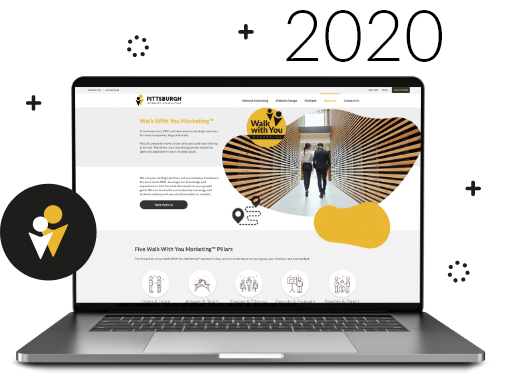 Walk With You Marketing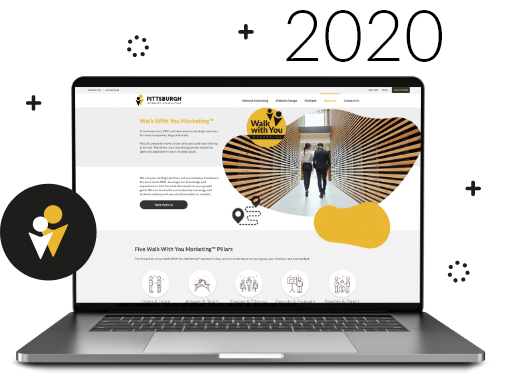 After years of steady growth, PIC launched a new company philosophy in 2020 known as Walk With You Marketing™. This approach gives clients the power to easily scale services up and down, ensuring they can always leverage PIC's services at their own pace.
PIC's innovative Hero Mission Strategy™ is a unique strategic marketing tool that enables organizations to move beyond the traditional buyer persona. Rather than create content that is product- or service-focused, the Hero Mission Strategy emphasizes the development and delivery of content that provides value to the buyer.
In 2021, PIC committed to the Entrepreneurial Operation System (EOS), a self-described "people operating system." EOS provides tools and guidance to help clarify, simplify, and communicate a long-term vision and then establish short-term objectives, strategies, and processes to achieve that vision in a healthy manner.
To effectively align its identity with its core mission as a growth-oriented marketing agency, Pittsburgh Internet Consulting officially rebranded as PIC on January 26, 2023. A new logo and targeted messaging reflect a dedication to the company's creative and value-based Walk With You Marketing approach.
Throughout PIC's history, two things have been ingrained in its culture: a commitment to customers and a commitment to employees. People and relationships are at the heart of everything PIC does.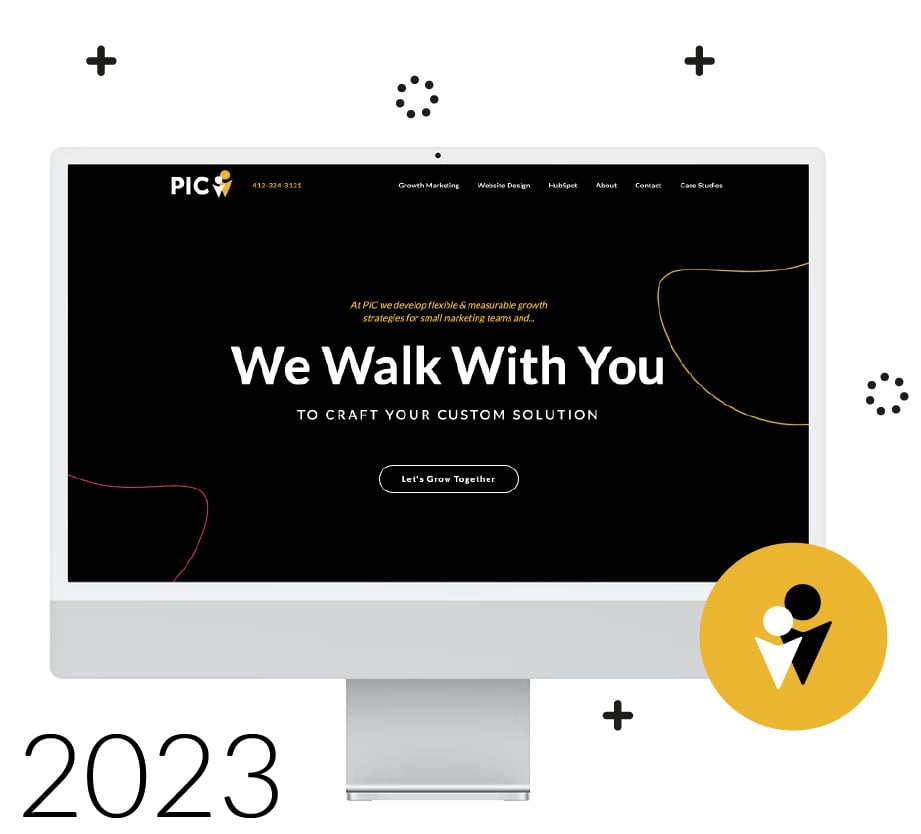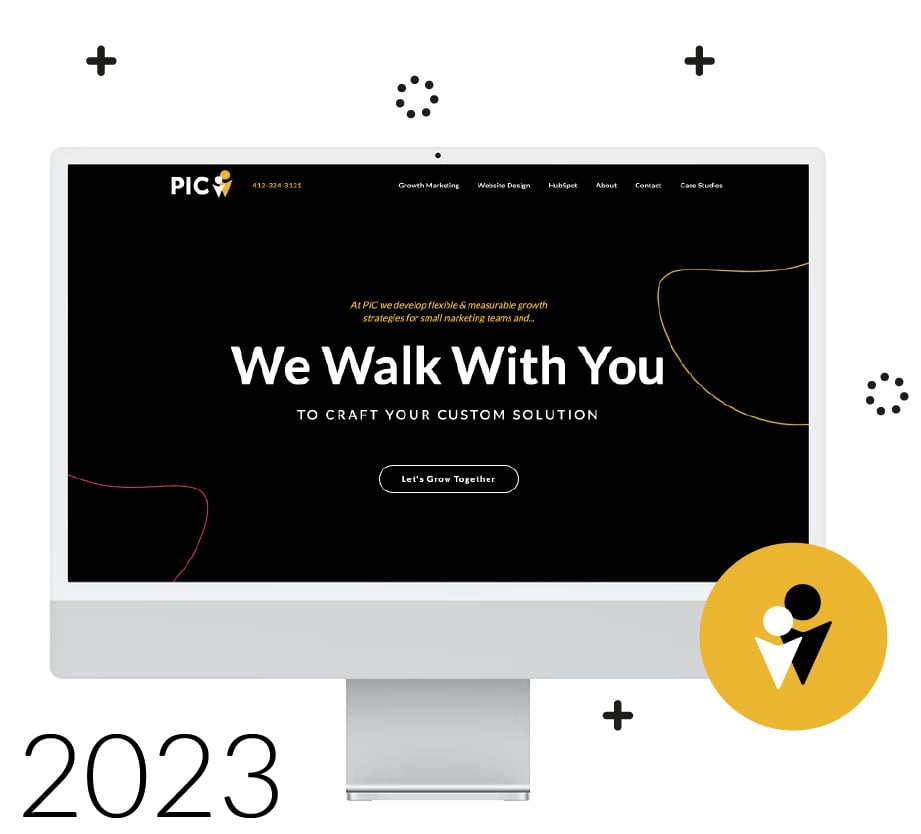 Logo Evolution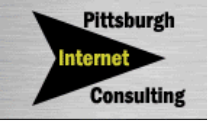 2001

2014

2020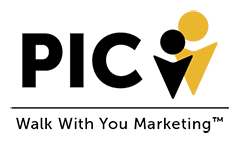 2023