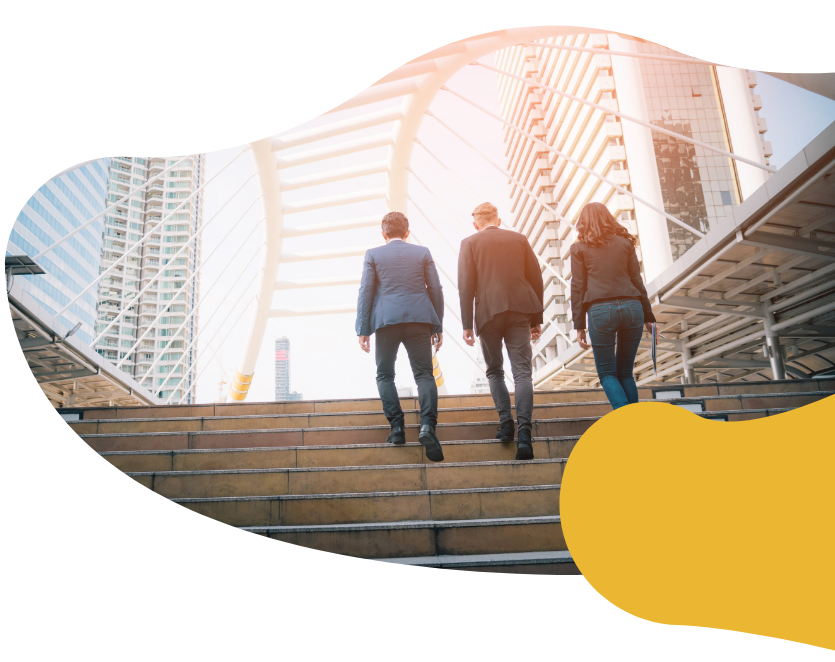 Working with PIC: Our Process, Values, and Team
Welcome to PIC, a growth-oriented agency driven by the belief that great marketing is about more than just selling products—it's about building relationships with your customers and creating meaningful connections that last.
Partners vs. Paintbrush
There are marketing agencies we refer to as "Paintbrush Agencies" that work from directives delivered by their clients. They do as they are told.
With our 20+ years of industry experience, we are more effective as an extension of your marketing department and a strategic Partner that helps you define and roadmap a path to success.
Our clients invest a lot in our partnership—time, resources, money—with the expectation that we will help them grow their business. We, in turn, highly value each relationship and want to ensure it is a solid one. This means getting to know each other, understanding your business objectives, and aligning our experience and expertise to solve for your challenges.
Think of us as an extension of your marketing team, achieving long-term success through a common objective: profitable growth at your pace.
We're successful when our customers thrive.
We walk with our clients, helping businesses with every step of their growth journey by providing flexible and measurable marketing strategies. You and your clients are our Heroes, and we employ our broad skill set to guide you and your Heroes on successful Missions:

We emphasize transparency and collaboration and involve our clients in every step of the process through regular updates, reports, and conversations.
We use a data-driven approach to measure the success of our campaigns, make data-backed decisions to optimize our strategies, and are always available to answer any questions or concerns our clients may have.
PIC Process
First Take
Discovery
Deep Dive
Goals, Plans, Challenges Timeline
Aligning Capabilities to Needs
Strategy Planning
Mission
Measurables
Onboarding
Run the Marathon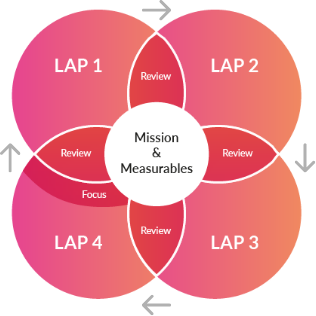 LAP 1
Execute, Observe, Review, Plan, Prioritize
LAP 2
Execute, Observe, Review, Plan, Prioritize
LAP 3
Execute, Observe, Review, Plan, Prioritize
LAP 4
Execute, Observe, Review, Plan, Prioritize
Focus
Assess Budget, Mission & Stretch Goals
At PIC we value each other, and we are protective of our culture. We have our Core Values that we follow internally and we also expect them to be honored by our clients.
We Succeed When Our Clients Thrive.

Be a Good Person, Care About All People.

Be Honest, Direct, Confident & Positive.

Yes, We Can! Work Hard & Solve Problems.

I Trust the Team & the Team Trusts Me.

Continuous Improvement in All Things.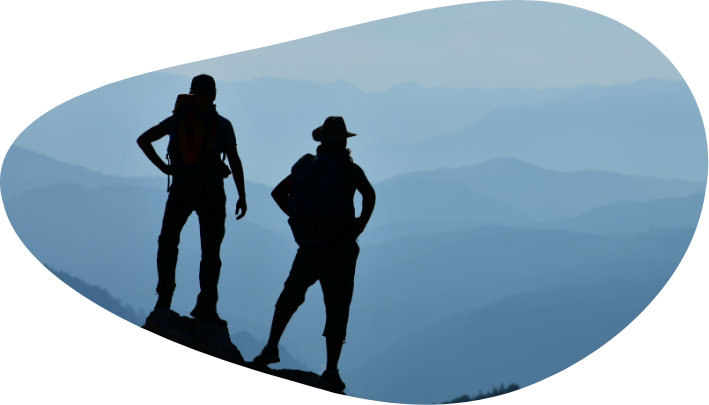 I Trust the Team & the Team Trusts Me
PIC is a remote hybrid team stretching across multiple continents. Despite the distance, we work closely together and with our clients through tools like Slack, Zoom, and ASANA.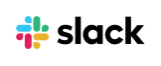 The PIC Team (aka, PICsters)
President. Founder. Strategist
Jeff's Primary roles at PIC are our "integrator" and as an account strategist. Jeff provides leadership for our teams and his experience allows him to assist specialists in many departments. Specifically Jeff has expertise in SEO, SEM, Google Analytics, HubSpot & Sales Enablement. With 20 years experience dating back to the days of Altavista and AOL search, Jeff is able to leverage that experience on cross-platform campaigns and to keep your digital marketing focused on what matters to your target market. If you are looking for a digital marketer who can plan a digital campaign with global reach, Jeff can use our Walk With You MarketingTM approach to set & meet your KPIs.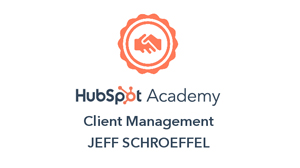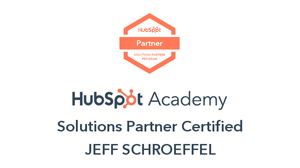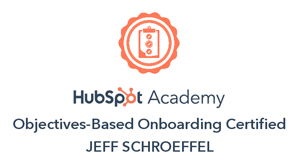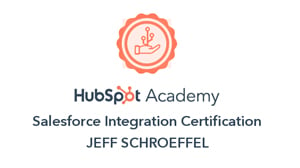 Working with PIC is a growth partnership
Leverage our knowledge and decades of experience to find the most direct path to your growth goals.
"High-Quality HubSpot training and support. I have had the pleasure of working with PIC for the last year. Their talented and professional team has assisted our organization with HubSpot training and support both remotely and in person. They have always been available to answer any questions or assist with any projects in a very timely fashion. I could not recommend this company and its team enough. The training they provided was thorough and their team is always a pleasure to work with."

Dojo Networks

"Professionalism, Quality, Responsiveness, Value. We have been working with PIC Consulting / Jeff Schroeffel for over 5 years. Their level of professionalism is above and beyond any other company we have used. They make sure we are informed and aware of everything they are working on for us and provide monthly updates on our results. They have helped us grow our business to a level we couldn't have imagined. I would recommend them to any company looking to grow their business in the ecommerce world."

Lion Country Supply

"Couldn't Ask for a Better Partner. PIC is a great partner for Industrial Scientific. Their knowledge of HubSpot is fantastic and their level of customer service is world-class. I would highly recommend working with PIC! Services provided paid advertising, full inbound marketing services, and content creation"

Industrial Scientific