When I started doing web marketing in 1999, internet marketers were very much on an island all by themselves. We were trying to convince web developers and business owners that the web had a ton of potential and if they invested in us and in the website, people would come. Back then all learning had to be done independently and internet marketing experts were reading people like Matt Cutts, Danny Sullivan and the late, great Eric Ward. In those early days, content marketing didn't exist, social media was a pipe dream and pay per click had not been invented.
As an SEO guy, we could slap a couple keywords in the title tag, description tag and meta keywords tag and like MAGIC, Poof...we were at the top of Google search!
Fast forward 20 years and Inbound Marketing is NOT a one man or one woman operation. In today's world of digital marketing, an effective inbound marketing campaign includes a wide range of coordinated components and marketing channels:
Traditional organic search including on page & technical SEO
Content strategy, writing, publishing and promotion
Social media marketing on multiple channels including paid and organic reach
Email marketing including marketing automation and drip campaigns
User experience optimization and conversion optimization
And that is just the beginning of the responsibilities of your web marketing team
Working at my agency, I get the opportunity to talk to lots of businesses about their inbound marketing activities and who at their company is responsible for driving leads and sales through the website. One thing that I find on a regular basis is how often the marketing team receives demands for performance from upper management, but doesn't get the employee resources to meet those performance goals. For a successful Inbound campaign, teamwork is REQUIRED!
Here are a few key types of teamwork that facilitate a successful inbound marketing campaign:
Your Company's Culture
If your company functions in a way where everything must be approved by the CEO or President and nothing can be published without five layers of revisions, approvals and "tweaks", your inbound success and pace will be difficult. Organizations who don't communicate well about goals and provide budget to achieve those goals are not going to solve those types of problems by adding an inbound campaign to a dysfunctional team. The most important piece of any inbound success is the health of the company and it's employees.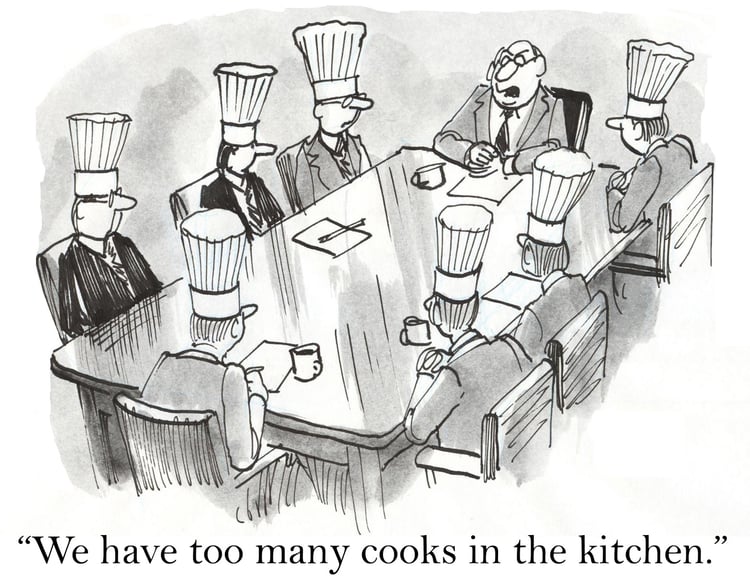 Sales and Marketing
To run successful inbound marketing, your sales and marketing teams must coordinate and communicate. If the sales team doesn't give marketing any constructive feedback, then marketing cannot provide sales with the prospects they need. If marketing doesn't seek input from the sales team on personas, target markets and the goals that sales needs to hit, then the marketing team is flying blind. These two teams must work closely on the handoff of MQLs to SQLs and moving lost opportunities back into nurturing campaigns. When successful, this ensures your prospects move through your funnel. When there is a breakdown in this team coordination, lead generation efforts are wasted. With good teamwork here, you can use software such as HubSpot or Salesforce to "close the loop" and measure a true ROI for your inbound marketing efforts. When your company closes new business, both your sales and marketing teams should celebrate, it should not be a competition about which team's efforts generated the sale.
Inside Your Marketing Team
As I mentioned early in this post, a successful inbound marketing effort requires many pieces. How your marketing leadership fosters a team environment and coordinates your digital messaging is key to your online lead generation. For example is your paid search campaign running in a silo, or is it driving visits to a landing page with your latest offer? When you develop a new offer for your blog, is the person running your social media aware that the offer exists and who the audience for that offer is? To help facilitate this team environment, you can use software such as Basecamp or the HubSpot calendar tool.
The most important aspect of teamwork inside your marketing department is whether or not you have a team. If you have a small marketing department or a department of one, does that team have the capacity to handle all the channels you are asking of them? Can they truly write all your copy, run you social media, manage your paid social, analyze your Google Ads, publish your blogs, develop e-books, etc, etc, etc? A successful inbound marketing campaign would normally need the following team members or roles. Either you need to have someone filling each role, filling multiple roles, or you may need an inbound agency to help.
Can you name the person in charge of each of the above roles at your company? Is one marketer wearing all these hats? If they are, how much responsibility does that person have for your offline marketing? If you have a marketing team of one handling all of the above and offline, there is a good chance that person is looking for another job.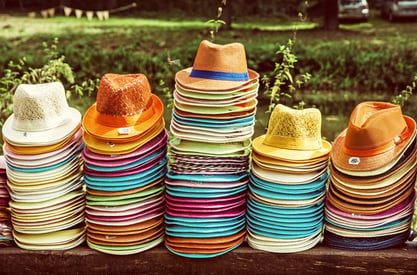 Manager / Director

Strategist
Graphic Designer
Copywriter
Social Media Lead
Paid Search Lead
SEO Specialist
Google Analytics Expert & Data Analysis
Content Marketing & Your Subject Matter Experts
Pittsburgh Internet Consulting became a HubSpot partner in 2015. Since that time, we have worked with our clients to dramatically increase the amount of content that we produce with them as a team. The biggest challenge is getting the experts within our client's companies to assist with content creation. If your company needs to be a thought leader in your industry, then you MUST get your experts to help your marketing team with content. The more technical your products and services, the more help your expert resources need to provide. With this said, it needs to be a team effort. When technical experts write without the help of your marketing strategy and copywriters, the blogs and articles may be dry or overly technical. Are you writing for engineers or are you writing for the business manager who oversees the engineering department?
Can you keep your experts focused on their technical work and hire a 3rd party technical writer instead?
Could you hire a technical writer internally?
Sure, this can certainly work. But how does their expertise compare to the expertise of the person who built your technology? Who is the true thought leader at your company? If the people who generate your intellectual property are helping to craft your content, there is a much better chance of it resonating with your readers and in the Google SERPs.
Your Marketing Team and Their Agency or Vendors
Does your marketing team run your inbound marketing 100% in house or do you have vendors or an agency that helps drive prospects to your website? Do you have one full-service agency or a spiderweb of disconnected vendors who all run their own campaigns independent of each other?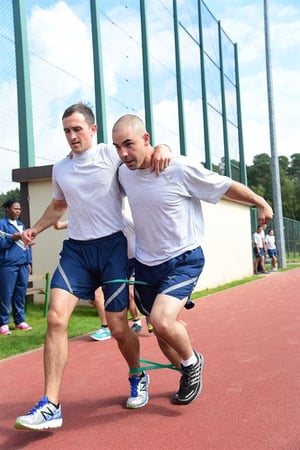 The key to your success when working with an inbound marketing agency or a paid search vendor is coordination and teamwork. You should see your agency as your partner in success, not your adversary. Your teams should coordinate and be working towards shared goals. For example, are you open with your agency on your sales and revenue targets, closed won opportunities and why you are losing deals? Unless you are fully sharing the successes and failures of with inbound marketing agency, they cannot help you improve on the results. Once you have selected an agency, put in place a non-disclosure agreement and give them all the information they need to help you be successful.
If you are not working with a full-service digital agency and are piece-mailing your 3rd party vendors, then it's critical that these companies are in communication and coordinated. As a full-service agency, when our clients purchase external 3rd party campaigns or initiatives, its often difficult to get the new vendor to implement the right tracking so that we can see ROI using Google Analytics and our HubSpot tools. Campaigns are often launched without landing pages or clear conversion paths and therefore are unsuccessful. If you have a website designer and an SEO company who are arguing over best practices on a regular basis, then your team is failing. Your probably paying for each company to justify their strategies and bicker rather than using their time to help your business.
Do you have an effective Inbound Marketing Team?
Now that you are thinking about teamwork within your marketing department, can you identify your team? Was this an easy exercise to identify who fills each role in your online marketing efforts? Take a look at your team and decide for yourself if you think you truly have the resources in place to achieve the goals you have set. Evaluate if you believe that group is working in partnership or adversarially. If you improve your team environment, you will improve your inbound marketing results. As for us here at PIC, we're planning a team building effort soon at our local Ax Throwing arena.
Would you like some help evaluating your inbound team, contact me and I'd be glad to spend an hour with you.