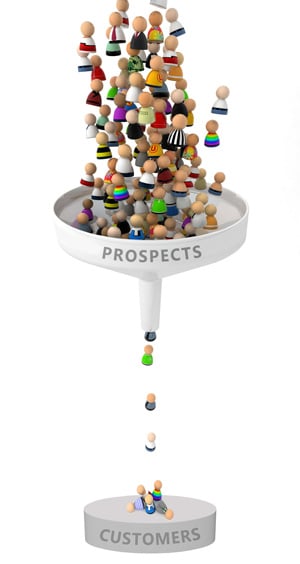 Do you need a Local Agency?
There are some great advantages to working with an online marketing agency in Pittsburgh, PA or near your location. First and foremost is the ability to meet in person and be able to establish a direct relationship with the consultants who will be responsible for your inbound marketing campaign. However, at PIC we have customers as far as Florida, Texas and Arkansas. In 2015, you can easily work with any inbound marketing agency in the country. If you are looking into using inbound marketing strategies locally, we would recommend that you focus on whether or not they have the right experience and expertise rather than just how close they are to your company. If two agencies are equally qualified, picking the one in your backyard has some great advantages.
Experience Matters
With fifteen years experience running online marketing campaigns, we see SEO companies and local inbound marketing agencies come and go. Be sure your possible vendors have been working in the field for a few years. Then view their client list and see if they have experience in your industry. For example, with our experience we can hit the ground running with industrial clients, eCommerce, and B2B services.
Expertise and Certifications
Here at Pittsburgh Internet Consulting, members of our team are Hubspot Inbound Certified, Google AdWords Certified, and Google Analytics certified. We have extensive experience with wordpress, drupal, and joomla. Be sure that your agency has the right level of expertise to address the focus of your inbound marketing campaign. Whether you are focused on SEO and content development or pay-per-click and social media, you will find that each agency focuses on different pieces of a successful inbound marketing effort. (Request a free hubspot demo)
Partners for Success
The choice of an inbound marketing agency is going to be a long-term decision for your company. A campaign should be at least a year to give any agency the chance to succeed. If your relationship works out well, you will be doing business with this company for years to come. Be sure to spend time with your prospective agencies before signing on the dotted line. Have at least two full conference calls or in person meetings. You want to make sure that you are compatible based on personalities and communication styles.
Pricing and Costs
The price range for inbound marketing services will be a very large gap between the least expensive and the most expensive. One obvious point is that you get what you pay for. Time is money. If an agency's price is too low, ask yourself how much time and effort can they invest in my campaign? If the price is too high, work to find out why the price is higher than other agencies. One advantage for Pittsburgh inbound marketing agencies, such as ourselves, is the low cost of living here in the Steel City. We find that our retainers are much lower than similar agencies in California or New York. When our price is higher than other companies, we usually see that the level of services provided is completely different. One proposal includes only on-page SEO and pay-per-click management and a competing proposal includes those services plus content development, social media posting and link acquisition strategy. The key decision on costs for inbound marketing is based on what a new customer is worth to your business. Then, how likely is this campaign to drive enough of those customers to achieve a positive return on your investment. If the math adds up on the number of customers you expect to gain from your efforts, then you may have found the right agency.
Terms and Conditions
Finally, be sure you find out your rights as a customer. What are your cancellation options and payment terms? Are the terms and conditions simple and easy to understand or is it a five page legal agreement? Companies with a high success rate and good customer retention will tend to have short and sweet terms. Companies with a bad reputation will often protect themselves with legalese from their poor service record.
Hope this post helped you get one step closer to choosing your inbound marketing agency. Feel free to give me a call at 412-942-0222 or contact us, we would love to have you come visit our Pittsburgh office. You can also read more about our inbound marketing services here.