Great Content Builds Trust and Authority. Its not just an SEO Tool.
I've been working in the SEO industry since the days of Altavista, Excite and AOL. It wasn't long after that when the phrase "Content is King" was declared by the search engine optimization world. Nearly twenty years later obtaining high-quality content remains the most challenging part of inbound marketing and SEO success. The phrase remains true, GOOD Content IS King!
At PIC, we develop content with our clients in a number of successful ways:
Written directly by their experts
Written by our staff on their behalf
High-quality freelancers with expertise in their industry
Interviews of Subject Matter Experts (SMEs) by our team, then written from that expertise
Submitted questions to experts, then use the answers to write our post or page
Funny thing though, no matter how good the post is, rarely are the experts happy with the results if they didn't write it. Do you know why that is? BECAUSE THEY ARE THE EXPERT. I often joke with the marketing coordinators and marketing directors that I work with; "I don't care if they think it was terrible, If I can get them to red-line it, then that's as good as if they wrote it themselves. If we get the content close, and the experts make it great, that works." However, the problem here is that often the experts then get a negative opinion of a writer and push back against blogging.
One catch-phrase that is often used by our clients and prospects is the belief that their company are the "thought leaders" and many of them are truly thought leaders in their respective industries. The thing about thought leaders is that they LEAD THOUGHT. It's difficult to truly be a thought leader online if you are not sharing that expertise on your website. This can take the form of a blog post, case study or an online video. Getting this thought leadership online is priceless to your inbound marketing. As marketers and copywriters, we can create some valuable content for our clients, but there is simply nothing better than when the first draft of the post comes directly from the expert.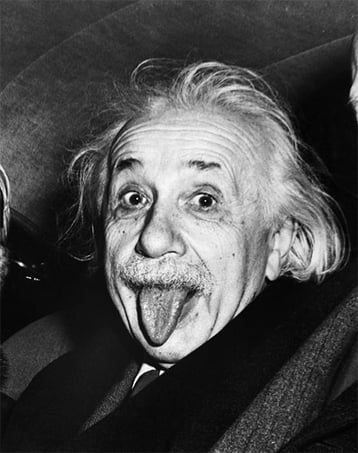 Getting the experts to dedicate time to write for the website is a huge challenge. Now on the other hand, these same subject matter experts will spend countless time on a PowerPoint for a speaking engagement. Similarly, the sales team has no trouble getting the experts to dedicate hours to a custom proposal that will only ever be seen by a handful of people. Why are experts willing to dedicate time to very small direct audiences, but unwilling to dedicate time to large audiences and long term marketing efforts? Let's make this blog interactive, clients and experts, why will you give your Sales team your time, but not your marketing team? (comment below)
When our clients do get good expert content, it amplifies everything we do as an SEO focused inbound agency. Blogging is exponential. Anytime you write for your website, you might "hit a home run". The next three graphs are organic traffic driven by A SINGLE POST. Literally thousands of organic sessions for a few hours work. Four hours for a blog post, 100K organic sessions, what is your "cost per click" on that math?



I can hear you naysayers out there as I type. But, but, but... not every blog post or case study will be a home run. This is certainly true, but you will never hit a home run if you don't come up to bat. Even more importantly, developing strong content is essential to long term organic success. The days of rewriting title tags, keyword stuffing and keyword density analysis are long gone. At PIC, we still engage in these activities for our clients and particularly during on-boarding from a poorly optimized site. With this said, when we have a client in a top ten position and we are working towards the top five, we are much more likely to get there by developing supporting content than optimizing the same page over-and-over again.
In the SEO game for 2019, your on-page SEO truly becomes "site wide seo". Rather than having just one page to rank for "Pittsburgh Penguins", you need to have a series of pages that all support your main phrase. You can call this a content silo, pillar pages or a content strategy, but whatever you call it, you need more than one URL to outrank your competition and stay there. Here is what a content silo might look like for our Pittsburgh Penguins: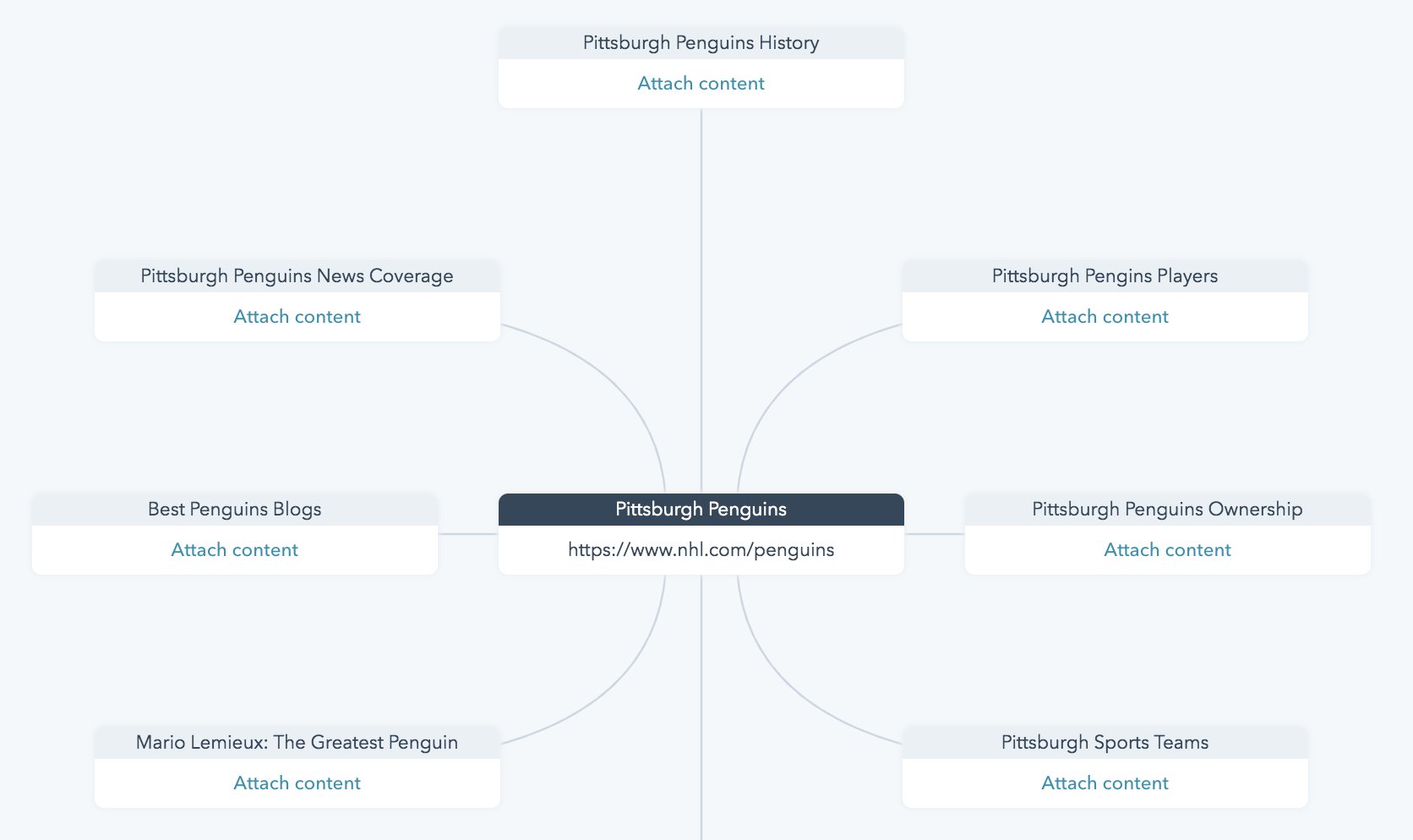 In my example above, I was not very creative in my topics and this would be an extremely competitive phrase to attempt to win. With that said, you get the idea right? To rank for "Pittsburgh Penguins", I need to build a group of pages that all support that primary phrase. In order to do that, I need to add content over time and build a library of expertise on this topic. Once I achieve that, it becomes very difficult for my competition to catch up to me and outrank my site.
To any expert still reading along, are you willing to write for your website now? With just part of a days work, your post may generate visits and leads for years to come. Give it a shot, your marketing team and agency will love your effort and can leverage your content for organic traffic, social media and even to support your sales team.
Now to my marketing colleagues reading along, want to try to convince your experts to write?
and request a content strategy and I'd be glad to put together some quick keyword research on one topic to help you out.