STARR Life Sciences manufactures animal research products for laboratory animals. They hold the world's first and only patented noninvasive vital signs monitor specifically designed for mice, rats, and other small laboratory animals. However, after not updating their site for 2-3 years, it became stagnant, and as result traffic and lead generation decreased.

Problem: Website Redesign hit Roadblock
After a website redesign, the results were less than desired. Since Pittsburgh Internet Consulting practices Growth-Driven Design, we went to work analyzing the website, traffic, and CTAs.
Company: STARR Life Sciences, Corp 

Problem: Decreasedorganic traffic and conversion rate

Solution: SEO, Graphic Design and Development 

Improvements: CTAs, Links to product pages, and Requests for Quotes 

Tools Used: Heat Maps, Google Analytics, Google Search Console, SEMRush
PIC Services: Increase Organic Traffic and Conversion Rate
Pittsburgh Internet Consulting worked with STARR on a variety of solutions to improve their organic traffic and increase conversions. Since their website was designed over 5 years prior and before they acquired a new product line, a website redesign was on the top of the list.

STARR Life Sciences website had traditionally produced an impressive conversion rate of 10.5% but traffic had dropped. For the redesign, we paid close attention to the development of the product pages with more details about the features and benefits of their products.
After 4 months of development, the redesigned website was launched.
Problem: Organic Traffic Increases, but Conversation Rate Decreased
The redesigned website addressed the need to provide more content around their products. However, despite that, the product page for their cornerstone product,theMouseOxPlus, did not see an increase in organic traffic while the conversion rate tanked to 3%.


Solution: Improve Product Pages, and add Call-To-Actions
As it is with almost any business, organic traffic is vital for traffic, leads, and sales. After 3-months without an increase in organic traffic, PIC's team turned their focus back to the MouseOx Plus product page and asked what this page could be missing that will both help the user find information about the MouseOx Plus and help with organic rankings and traffic.
While links to the software and accessory pages were already included on the page, it was hypothesized that adding sections that provided an intro of the features and accessories as well as the link to their respective pages would add the content needed for SEO while also fulfilling the need of the user to learn more about the product without clicking to another page.
To address the conversion rate issue of the page, PIC updated the CTA and added an RFQ (Request for Quote) form as well.

To increase the sidebar form conversion rate, we hypothesized that users are blinded to the sidebar form. So, our design and development team created an eye-catching CTA that included a form that opened up below the CTA when clicked.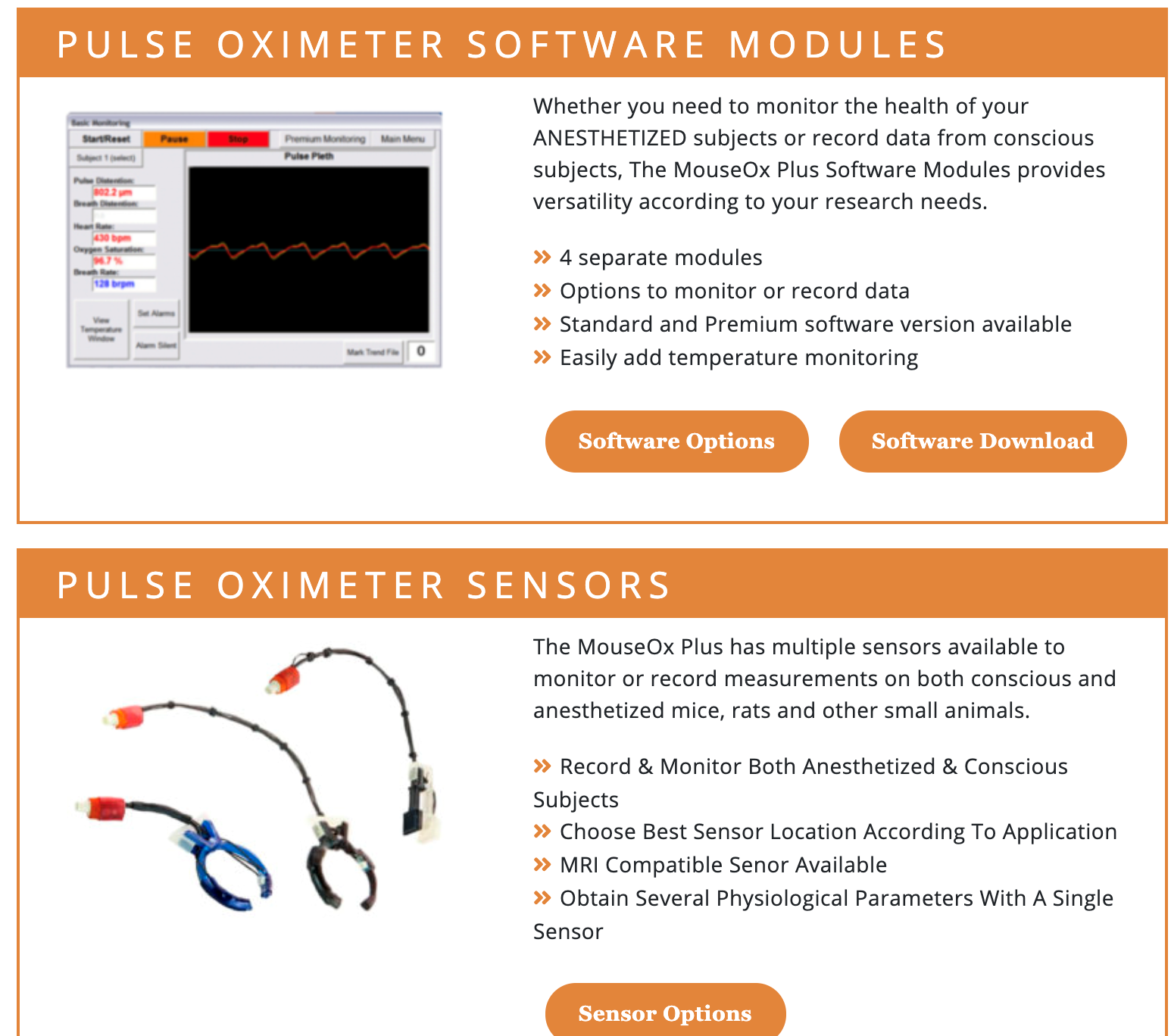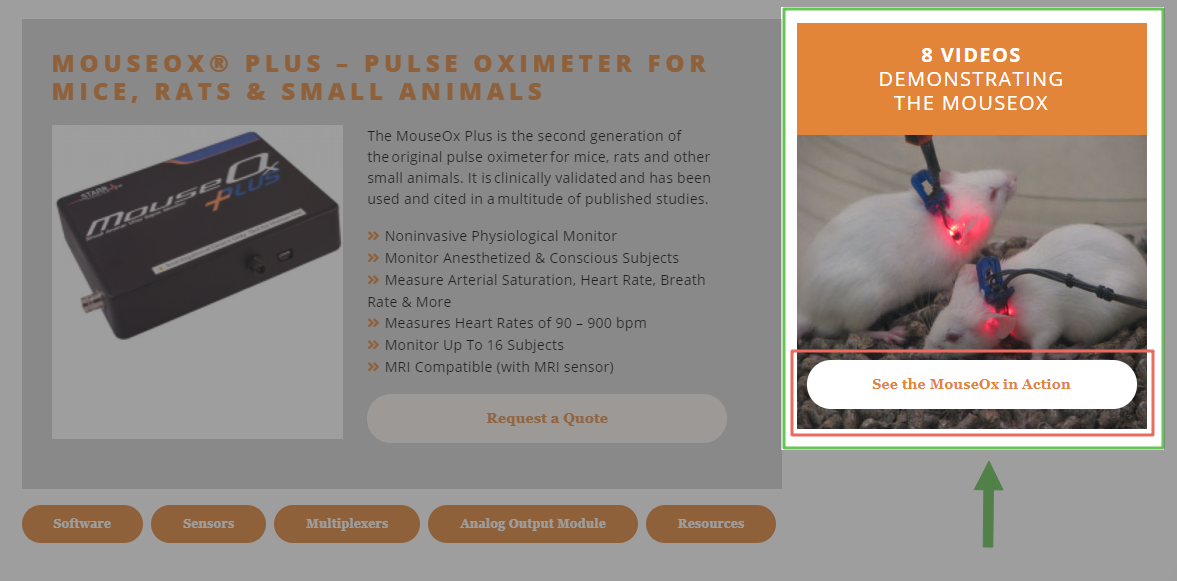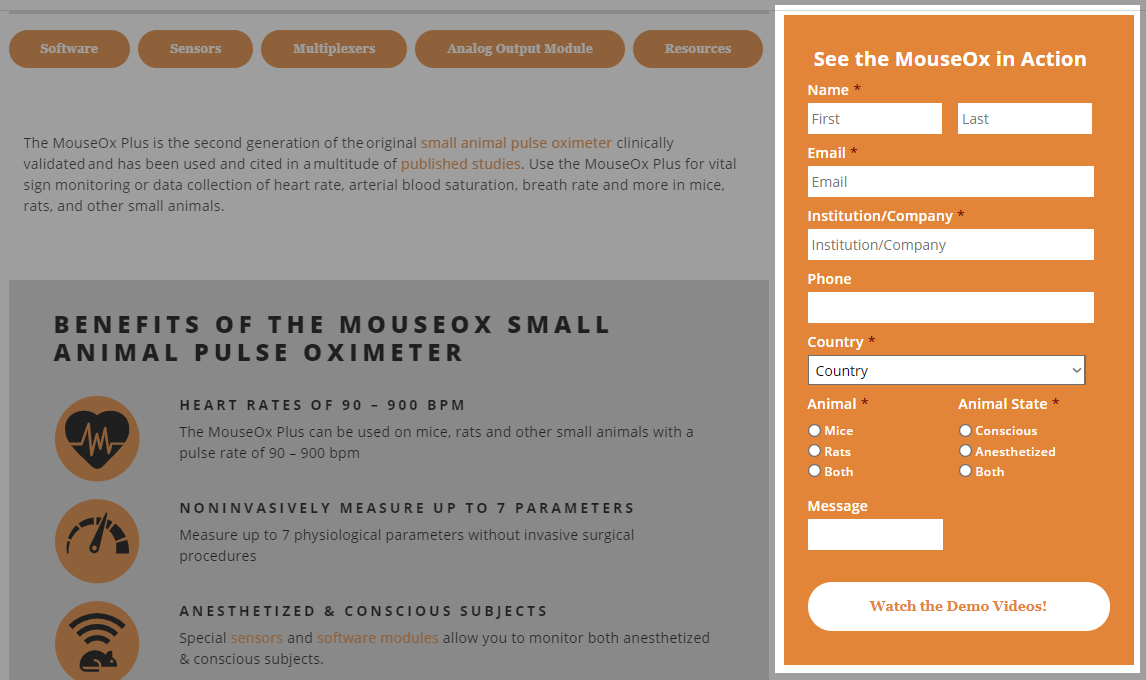 Lastly, PIC added a Request For Quote form at the bottom of this page. This helped STARR qualify which leads were more interested in the pricing and buying now, rather than those simply learning more about the product by viewing the demo videos.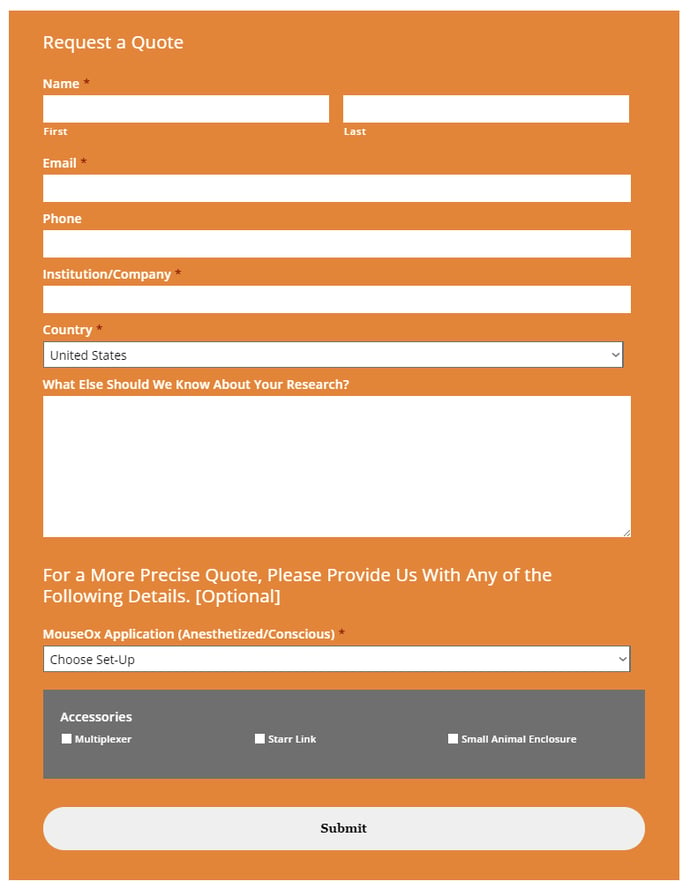 Results: Organic Traffic is on the rise!
Overall, the added content improved organic traffic to the MouseOx page, which is a center of traffic for the overall site. The increased traffic to this page, along with added links to accessory pages improved traffic on these pages.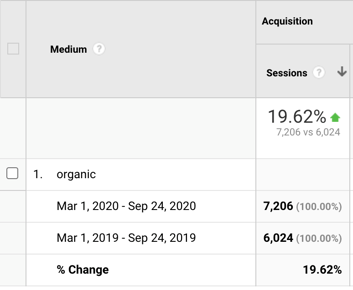 In adding the Demo CTA and requesting a quote form, STARR was able to increase their conversion rate, and qualify their leads not only from organic search traffic but also from Google Ads!