Ranking your content high on search engines seems as easy as following a few steps. However, with your competitors following the same processes, who ends up on top of the search results?
In today's digital age, having a strong online presence is essential for any business to thrive. One of the most important aspects of a successful online strategy is search engine optimization (SEO). SEO helps businesses to increase their visibility and reach their target audience.
By targeting the right keywords and optimizing your website, you can improve your ranking in search engine results pages (SERPs) and attract more potential customers to your site.
What many don't know about search engine optimization or SEO, is that search engines like Google, Bing, and Yahoo consider multiple ranking factors when deciding what they recommend to their users. As more and more businesses invest in SEO best practices, the nuances of effective marketing strategies change rapidly.
Do you have the know-how to reach and keep your business on top of these changes? In this blog posts, we will review the most important SEO tasks and explain why they are important for your business's success!




Start With Keywords





SEO is a broad topic with one desired result: be the first listing of recommended content. Whether you are pushing paid ads on Google or writing blog posts to build trust with potential clients, SEO has many layers.
Keywords are the heart of SEO. You must know the terms your potential customers type into their favorite search engine to find your products or services. To be the first suggested site, you must demonstrate to the search engine that your content is the most relevant and of the highest quality.
To choose effective keywords, you must think like your customer. What problem does your business solve for them? What words might they use to look for your services or products?
Once you have an idea of keywords, you can use online tools to home in on your specific offerings for your ideal clients.
Tools to Find Keywords
Luckily, for the multi-hat wearing small business owner, there are free resources for drilling down into keywords. Popular free resources are:
Google Keyword Planner,

Google Trends, and

Google Search Console.
Google Trends is a sitewide study on frequency of search terms and growth in searches over time. If your business fluctuates seasonally, Google Trends can keep you ahead of the competition. You'll know when to begin advertising your seasonal products and services based on when customers begin to search for them.
Keyword Planner
If you are using paid search engine ads, Google Ads Keyword Planner can help you fine-tune your targeted ads into more specific search terms. This is important for pay-per-click, or PPC, ads. Reviewing the quantitative data can help guide you to more targeted and effective keywords. Having a broad keyword, such as "cleaning services," might attract people looking for carpet cleaning. This does not help you if your business specializes in car cleaning and detail services. You might have more clicks to your website, but the conversion rate could suffer, as the advertisement was not relevant to the buyers' needs.
Google Search Console
Finally, Google Search Console tells you how your site is competing with existing keywords currently. In the performance tab, you can compare your impressions to total clicks and the average click-through rate (CTR). You can also see the specific search terms used to find your site.
Once you identify effective key words, you must learn how to implement them across your online platforms to boost rank and visibility.
Outsourcing Keyword Research
An SEO professional already has the skillset and arsenal of tools to predict coming trends in keywords for any industry. They even have existing premium paid platforms to make the most out of their research, providing you with thorough searches and detailed descriptions of how to implement their findings.
Hiring an SEO professional also gives you a live resource to ask questions. They can offer advice on A/B testing of keywords as well. Ultimately, you're not alone in your SEO journey when you outsource even just keywords.




Technical Optimization


Technical optimization is a combination of many behind-the-scenes aspects of your online presence. The AI built into search engine algorithms analyzes the code and content on your site in seconds and uses this information to properly direct users that search for your product or service to your site based on the matching content you have created.
How do you provide the right content to find the ideal customers? Optimizing your website often includes some one-and-done fixes. Here are areas to address to ensure your website ranks highly:
XML Sitemap
An XML sitemap (here is ours) is a formatted file that lists and organizes the pages available on your website. If you are using a website platform such as HubSpot CMS, WordPress, or Shopify, the platform can create and publish the file while also automatically updating it when new pages are added to the website.

Publishing an XML sitemap allows search engines like Google to easily navigate your website, index its pages, and rank them in the search results.
If your website isn't on a platform that can build your sitemap for you, you can have a developer create on for you, or easily create one using Excel.
Meta Description
Meta Descriptions are very brief summaries of your webpage. This is the description people see when your business shows up in search engine results pages (SERPs). It tells searchers what they will find when they click the link. The best meta descriptions fit easily in a social media post and are limited to about 160 characters, including spaces. While it is best to avoid emojis and excessive punctuation, related keywords in your description will be in bold.
While Google might decide not to use your descriptions, it is still best practice to include an optimized meta description for every page. Yoast for WordPress helps you home in on your target keywords and keeps track of the length.
Headings
Most users do not read a website word-for-word. Instead, they skim to find sections that interest them. By utilizing headings that include your core and target keywords, along with their variations, you are optimizing the content for Google as well as organizing the content for the user.
H1 should be your title with your H2 and H3 more specific aspects of your keywords. It's recommended that you end your content with a concluding H2 that summarizes the content and gives users an actionable next step.
Alt Tag
Images on your website help boost your SEO, even if they are stock images. A great alt text describes what the image is AND includes your keywords or related terms. Infographics, product images, and headshots of key players in your business are perfect images for optimization.
If you manage your own website, the best time to add alt text to an image is when you upload it. If you have a high number of existing images without alt text, hiring a professional to analyze and develop this hidden content could save you a lot of time.
Internal & External Links
Having links on your website helps boost optimization. Internal links can direct a potential client through your buyer's journey via your website. Internal links also send a signal to search to Google about what pages are important on your website and how those pages are related.
The internet is a web of websites. While it might sound counterintuitive, you should link to other websites. These external links can send customers to review pages, social media sites, or other related, non-competitive partner websites, such as a trade publication or regulatory agency, for more information.
Having broken links on your website gives your users a bad experience and can hurt your SEO rankings. Site audits are fast and easy with all actionable corrections listed for you in a matter of minutes. Sites like SEMRush provide an evaluation of how well your website is performing and where your content is lacking.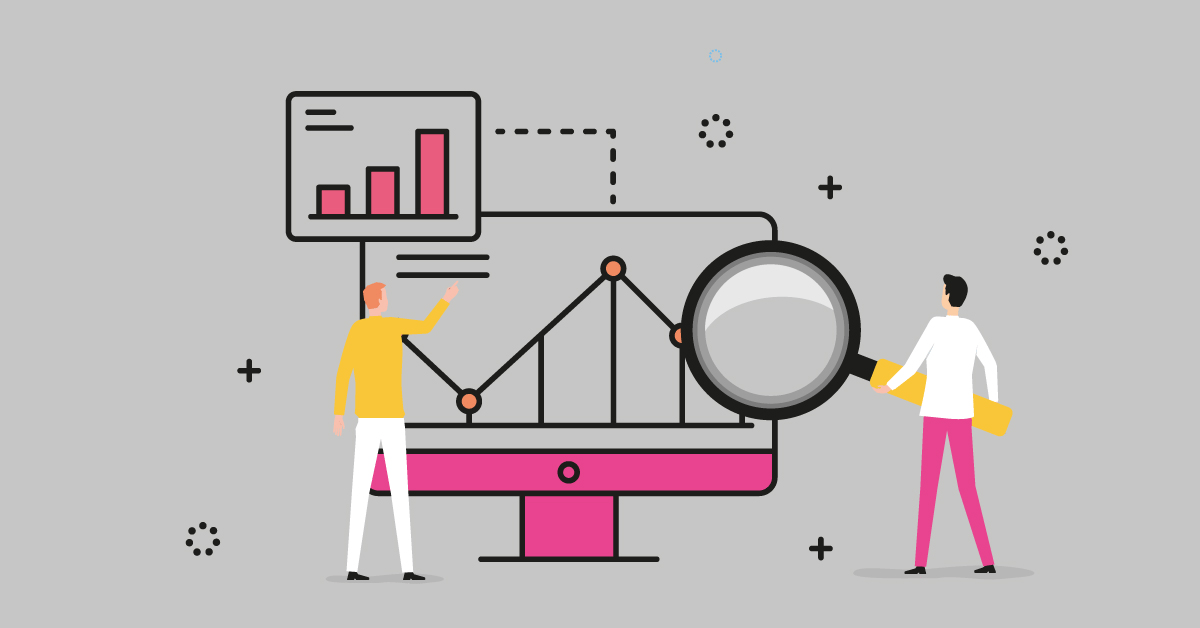 Boost Your Business with SEO: Get Ahead of the Competition Today!
SEO is a critical component of any digital marketing strategy, and its importance cannot be overstated. By optimizing your website for search engines, you can increase your online visibility and attract more potential customers to your site.
Understanding the importance of keywords and using tools such as Google Trends and SEMRush can help you identify the most effective keywords for your business. Implementing technical optimizations such as XML sitemaps, meta descriptions, headings, and alt tags can also improve your website's ranking in SERPs.
Whether you're a small business owner or a marketing professional, investing in SEO is essential for the long-term success of your business.