Are you tired of feeling overwhelmed by SEO?
Do you find yourself lost in a sea of complex strategies and tactics?
Are you overwhelmed with the plethora of information available on the internet?
If so, I advise to go back to the basics!
Whether you are new to SEO, or are a veteran, sometimes we need a reminder of how important the basics of SEO are.
In this blog post, we will focus on the foundational tasks of SEO that can help you achieve better search rankings and drive targeted traffic to your website. By following these four basic tasks, you can outsmart your competition and stay ahead in the game.
So, let's dive into the world of SEO and discover the power of: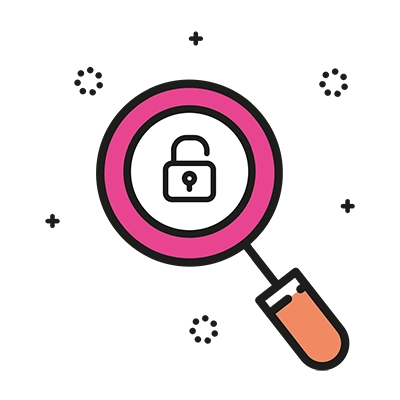 1. Keyword Research:
The Key to Unlocking SEO Results
Keyword research is the foundation of any successful SEO strategy. By identifying the keywords and phrases your target audience uses to search for information related to your business, you can create content that resonates with them and boosts your search rankings. The right research tools and techniques can uncover content gaps and new keyword opportunities that will set you apart from the competition.
One important tip to keep in mind is to review the title tags and descriptions of your main website pages once you've completed your keyword research. This will allow you to optimize them for core keywords, helping search engines understand what your page is about.
Optimizing your title tags and descriptions for core keywords can make a big difference in your search rankings.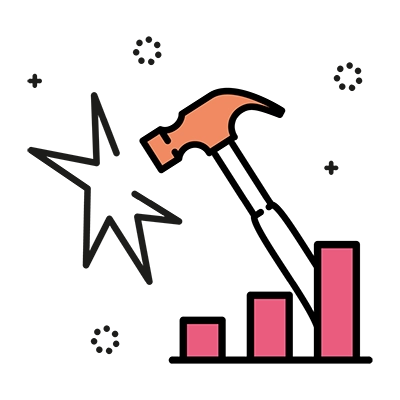 2. SEO Error Report:
Fix Your Website and Boost Your Rankings
Your website's search rankings could be suffering from some behind-the-scenes issues that are dragging down your search rankings. Broken links, missing alt tags, and slow page speeds can all be culprits. Fortunately, an SEO error report can help diagnose and fix those pesky problems and get your website back on track to SEO success.
By using tools like Semrush's Site Audit, you can identify and fix these errors to improve your website's overall health and drive better search rankings. Best of all, using Semrush allows you to automate part of this important SEO task.
Start with the errors because you can solve many warnings by fixing one major error.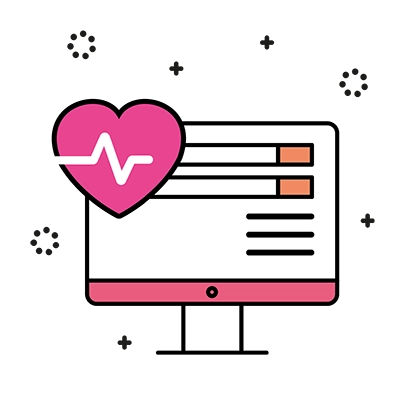 3. SEO Performance Audit:
Keep Your Website in Top Shape
An SEO performance audit is like a checkup for your website. It helps you identify which pages are performing well and which need improvement or deletion. By reviewing your website's traffic and engagement metrics, you can make informed decisions about which pages to keep and optimize, and which ones to let go.
One technique to consider is combining two or more related posts into one "ultimate" blog post. This not only helps with keyword cannibalization but also improves the quality of your content. Providing comprehensive information in one post can attract more traffic and boost your search rankings.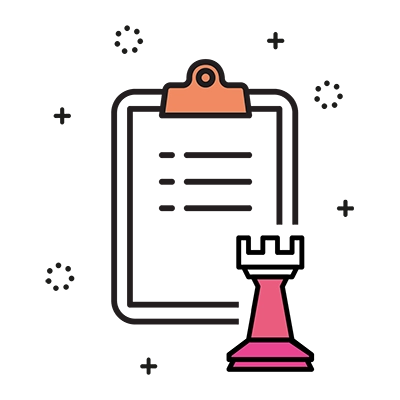 4. Keyword Gap Analysis:
Outsmart Your Competition
Don't let your competition outrank you in search results!
With a keyword gap analysis, you can identify the keywords that your competitors are ranking for, but you are not.
This technique allows you to create better content that targets the keywords and helps you leapfrog the competition. By staying ahead of the game and keeping an eye on your competitors, you can outsmart them and drive better search rankings for your website.
Once you find your keyword gaps, you can pull ahead of your competition by focusing on keywords for which they rank on the bottom of page one. Review their content for these keywords, determine where it's lacking, and create more valuable and comprehensive content.
Crush Your SEO Goals with Basic SEO
SEO doesn't have to be overwhelming or complicated. By focusing on these four foundational SEO tasks, you can achieve better search rankings and drive targeted traffic to your website. Keyword research, SEO error reports, SEO performance audits, and keyword gap analysis are all critical components of a successful SEO strategy.
Remember that SEO is an ongoing process, and results take time. But by staying committed to the basics and continuing to improve, you can achieve your SEO goals and drive long-term success for your business.
Don't let complex strategies and tactics overwhelm you. Return to SEO basics and start driving results today!