Inbound marketing is an excellent way for your company to connect customers and clients that are looking for the products and services your business offers.
The problem is that designing and running a successful campaign can be a challenge.
There are countless tools, tips, and tricks you'll come across online. We utilize a reliable, seven-point action plan for creating an inbound marketing campaign that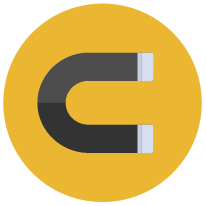 Attracts Visitors
to your website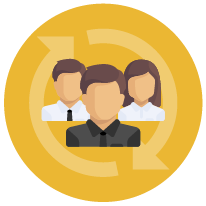 Converts Visitors
into leads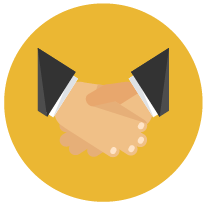 Nurtures Leads
into clients and/or sales
Your campaign will have seven points of action…But it will only have one goal!
For example, your inbound marketing campaign might center around an offer that draws in potential leads. This offer might be: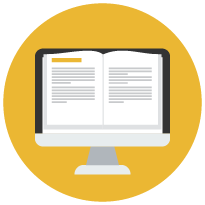 An e-book
or whitepaper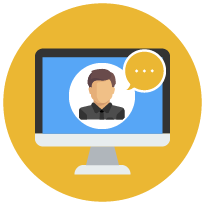 Access to
a webinar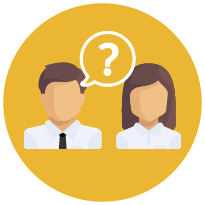 A free
consultation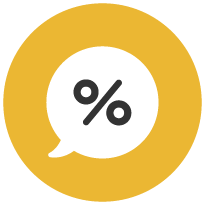 Some sort of
discount on a product.
Every point of action in your campaign should have a tailored message that directs leads to your offer and then nurtures them down the sales funnel.
Here's the thing…
To keep your marketing efficient, your inbound marketing campaign should be easily duplicated. This will allow you to run it again or create a similar campaign.
Here are 7 steps in running a successful inbound marketing campaign.
Identify Your Campaign Audience
Your inbound marketing campaign is focused on driving potential leads toward a specific offer!
Because of this, it is vital to identify, narrow down and speak to that specific audience. A broad audience might help your campaign reach more people, but the quality is more important than quantity.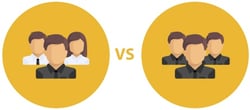 While targeting all marketing directors might allow you to target a wide audience, targeting marketing directors of B2B businesses with annual revenue of $2-3 million allows you to tailor your campaign to a specific audience with a specific need.
One of the best ways to identify your campaign audience is to create one or more buyer personas.
Do you know what a buyer persona is?
A buyer persona is a generalized representation of
your ideal customer base.
A buyer persona is valuable to all aspects of marketing because they allow you to visualize your targeted audience.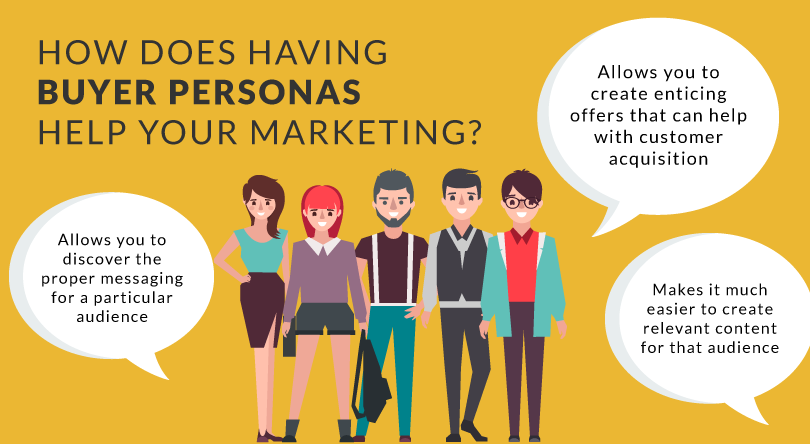 Understanding your ideal customer's needs, pain points, and interests is essential to creating an effective inbound marketing campaign. Without defined buyer personas, your campaign could be wildly off-base.
The best way to create buyer personas is to combine what you know about your current customers with surveys, interviews, and other research of your target audience. Once you know who you want to target, you can begin to set goals and other benchmarks for your campaign.
Set Your Goals & Benchmarks
If your inbound marketing campaign finishes and you can't adequately measure its effectiveness, what was the point of running it?
Tangible results help your boss, client, or colleagues see the value of your campaign and allow you to analyze the results. Setting goals and benchmarks also make it easier to recognize trends and make adjustments when goals are not met.
The easiest way to ensure you'll have tangible results is to set SMART goals: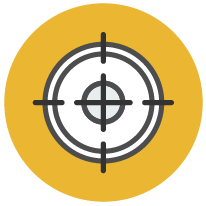 Specific:
Understanding exactly what you want this campaign to accomplish is the first step towards making your goals achievable.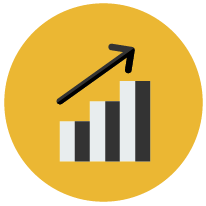 Measurable:
Any goal you set should be able to be measured. If you can't measure your goal, you can't have definitive results and you won't know whether you succeeded.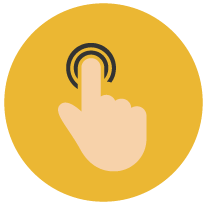 Achievable:
It's good to be ambitious but do not set your campaign up for failure. Consider similar campaigns when setting your goals instead of simply firing from the hip.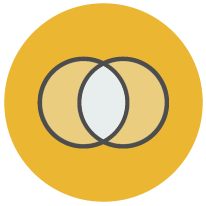 Relevant:
Irrelevant goals and benchmarks are going to do more harm than good. If your goal is to attract leads, make sure your benchmarks are related to that goal.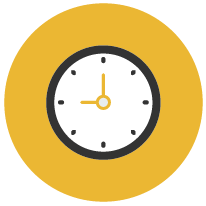 Time-bound:
Every inbound marketing campaign should have an expiration date. A campaign can't truly be analyzed if it's ongoing.

Write a Blog Post
Blogging is always a great addition to an inbound marketing campaign and is paramount to a successful inbound marketing strategy.
Why is this?
Blog posts provide valuable information for your visitors.
It answers questions for which your audience is searching Google
It makes your website a resource for your audience
It provides an opportunity for you to introduce your offer to your persona
It acts as an opportunity to introduce readers to the valuable content they will find in your offer
It makes you an authority in your industry
On the surface, writing a blog post seems simple, but a lot of strategies should go into the content you produce for your campaign. Here are three specific things you should do to maximize the effectiveness of the blog.
1. Keyword research
Search Engine Optimization (SEO) is an important aspect of any online content, so keyword research is an absolute must when deploying an inbound marketing campaign. Regardless of the topic in question, properly researching possible keywords can help frame the messaging of your campaign.
Keyword research isn't simply about attracting visitors to your website; it's about attracting the right visitors to your website.
Matching keywords with the buyer personas you previously identified helps ensure your content reaches the right people. Instead of just assuming that certain keywords will work for your campaign, research all possible keywords to determine how to proceed.
2. Create valuable and engaging content
Part of your work in creating buyer personas is to understand your customers' needs, pain points, and interests; these elements are key when it comes time to write a blog post. Content that is dull, uninformative, or irrelevant to your target audience is going to lead your marketing campaign to certain doom.
Potential customers aren't always looking for your products or services the first time they land on your website. They are looking to learn something they don't already know. They are looking for help solving a problem. After you prove yourself as an authority, potentials customers return and become customers.
Your campaign content should be informative, resourceful, and insightful enough to entice visitors to learn more, take action and download your offer.
3. Don't forget about on-page SEO
SEO is important when doing keyword research, but these on-page aspects should not be overlooked:
Meta Tags
Meta tags assist your SEO because they help search engines learn about the webpage in question and what kind of information it contains. The two meta tags to remember are:
Title Tag: This is the title of the page in question, and it is important because it's what will show on Google as the title of your page. Including the keyword and other modifying words that encourage people to click is very important.
Description Tag: This tag is a short explanation of what the page is about, and it should include the primary keyword. Google could end up using this description on the search results page and the

description can have a dramatic effect on click-through rate if written properly.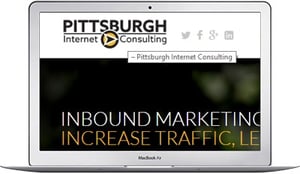 Images are a great way to dress up a webpage. After all, a page with just text isn't very attractive. However, images on a webpage are more than just decoration; images also offer an SEO benefit.
The image alt attribute helps to tell Google what your image is about and how it is relevant to the rest of the content on the page. Also, Google Image Search can bring traffic to your website, so make your images are relevant and keywords are in the alt attribute.
H Tags
Much like with meta tags, H tags (short for "header tags") can impact how a search engine learns about your webpages. H1 tags are used for titles, H2 tags are used for subsections, and H3 or H4 tags are used for sections beneath any subsections.
Think of an outline…
A webpage should only have one H1 tag, which is the headline of the page or post and is the main idea of that page.
An H2 tag is a subtopic that supports the H1 tag
An H3 supports the H2, and so forth.
There are six levels of H tags (H1 - H6)
<h1>Earth</h1>
<h2>North America</h2>
<h3>United States</h3>
<h4>Pennsylvania</h4>
<h5>Allegheny County</h5>
<h6>Pittsburgh</h6>
SEO is incredibly important when it comes to creating content for an inbound marketing campaign. However, don't believe everything you hear about search engine optimization: Ignoring some common SEO tips can actually help your website traffic grow!
Create Your Offer & Landing Pages
An inbound marketing campaign cannot succeed without landing pages. Whether you're offering an e-book to download, a consultation of some sort, or a special deal on a product or service, there must be a landing page with a clear value proposition and call to action.
In most cases, the call to action is a form that the user must complete in order to receive the special offer. The information collected on these forms can differ depending on your campaign, but you should at least require a name and email address. You might also require a phone number, company and location.
Gauge what you ask for by the value of your offering and the stage the customer at in the buying process.
The guide "5 questions to ask before you buy a tuba" may just need a name and email.
The guide "5 Tuba Manufactures compared and reviewed" would be more valuable than the first guide to someone looking to buy a tuba and you can ask for more detailed information.
Much like with the blog posts, the SEO of your landing page should not be overlooked.
Landing pages don't typically have as much content as a blog since the goal is to entice visitors to fill out the form, but meta tags, image SEO, and H tags are still relevant.
Plan & Build Nurturing Email Workflows
Convincing visitors to fill out your form is great, but your campaign doesn't end there. Now that you have means of contacting leads, follow up campaigns must be planned and built in order to nurture leads through your sales funnel.
Here are a few tools that can help you with your lead nurturing:
Hubspot Workflows

Hubspot is a powerful marketing automation tool, and Workflows are fantastic for lead nurturing. Instead of sending all of your leads a blanket offer, workflows help automate marketing to learn contextual information about individual clients. The more you learn about your leads, the easier it is to put them into groups that receive the ideal messaging.
Because of its advanced features, HubSpot is our choice and recommendation for marketing automation.
MailChimp

MailChimp is an email marketing service centered around email blasts and newsletters. It also has a light version of marketing automation that allows it's users to set up multiple workflows to move leads through the sales funnel.
ActiveCampaign

Like HubSpot, Active Campaign includes email marketing, marketing automation, and small business CRM. Active Campaign can help you figure out what each lead is looking for and send the most effective message to take them to the next step of the sales funnel.
Facebook Messenger Bot

A Facebook Messenger Bot can be set up and help nurture a prospect on Facebook via their Messenger App. Similar to an email workflow, a Messenger Bot will send your subscribers specific messages depending on their answers and actions.
With so many people on Facebook, having a Messenger Bot simply makes sense. This is why HubSpot now has a Messenger Bot builder feature as part of its toolset.


Share it on Social Media
One of the best ways to increase the visibility of your inbound marketing campaign is to utilize your various social media channels to promote the blog post and landing page.
Almost all social media platforms provide you with both free organic and paid marketing options.
Here is the truth about marketing on social media…
Most social media platforms, especially Facebook, now have algorithms that make it very difficult to organically reach a large audience with your company's posts.
If you are looking for an additional push from social media, creating ads or boosting specific posts is a relatively inexpensive way to get it.
These ads can be targeted at specific demographics and locations, so your buyer personas have value here.
Here's another thing about social media…
Your success on a given platform will depend on your business and your audience.
According to the Pew Research Center's Social Media Use in 2018, "the typical (median) American reports that they use three of the eight major [social media] platforms."
This means that no matter your business, multiple social media platforms should be included in your inbound marketing campaign.
73% of American adults use YouTube

68% of American adults use Facebook

Snapchat and Instagram are more popular among younger adults
Facebook

Everyone's on Facebook, right. Ok, not everyone, but pretty close according to the Pew survey. This makes it a must for almost any business - B2B or B2C.
B2B companies can, at the very least, work on their branding and brand recognition. Some companies will be able to successfully generate leads for their services.
Retail businesses can leverage the power of Facebook to build both an audience and customers.


LinkedIn

Working together to post and share interesting and helpful content build a company's and its employee's visibility and authority in their industry.
Companies can share company news, industrial articles and post questions to the follower to increase interaction. This can help a company attract talent and build their employer brand
Employees can share interesting and useful information. Individuals can work on becoming an industry influencer using LinkedIn's publishing platform to publish articles sharing their expertise and insight on industry topics.


Instagram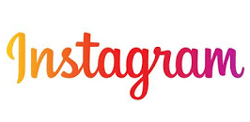 This image intensive social media platform is great for building a brand identity and is very popular with young adults and millennials.
Ecommerce and retail businesses can show off their latest inventory and merchandise.
The tone of your images (serious, fun, etc.) can make you more attractive to your targeted persona.


Twitter

A successful Twitter campaign comes down to one thing…Communication!
Communication on this platform can be done in multiple ways
Brands can leverage this platform by communicating directly with their customers. This can include providing support. Brands can also monitor mentions for and provide answers or insight to a tweet thread.
Individuals can post and share their expertise. Like publishing on LinkedIn, it can help build one's authority.


YouTube

To most people, YouTube is where they watch videos. The truth is that YouTube is the most popular social media platform for adults in the U.S.
Here's another interesting fact about YouTube…
It is the 2nd largest search engine with over 3 billion searches a month.
How-to videos are a great way to provide a solution to a problem to your audience. Whether it is how to use a product or a detailed overview of a service, both B2B and B2C businesses can leverage YouTube for their inbound marketing campaigns.
Because YouTube is a search engine and owned by Google, there is SEO that you should do to help your videos rank on YouTube.
Consider Paid Search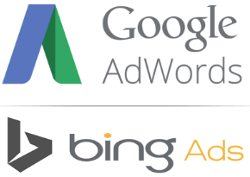 If you follow the previous six steps, your inbound marketing campaign should be off to a great start. However, it's never a bad idea to consider paid search advertising through Google AdWords and Bing Ads.
What is so great about paid search?
Paid search allows for instant targeted traffic.
While SEO can take 1-3 months to be fully optimized and to see full results, Paid search is a lever you can pull right away to get traffic to your campaign blog posts, landing pages and offers.
Paid search advertising also allows your campaign to reach a much wider audience while still conforming to the buyer personas you created at the start of the campaign.
Running paid search ads for the duration of the campaign could give it a significant boost, but the effectiveness of these ads should be measured along with your other goals and benchmarks.
It is important that you understand paid search before setting up an AdWords campaign. If you don't, you can be costing your company money.
Often time, business owners will make these 3 common mistakes:
Send all of their AdWords traffic to their website's homepage rather than targeted landing pages.
Use Broad match keywords that eat up the budget by displaying their ads on irrelevant search queries.
Don't regularly monitor or optimized campaigns and ad groups on a regular basis.
Wrapping It All Up
Regardless of your company's size or industry, inbound marketing campaigns are a fantastic way to find and connect with potential customers.
To take your next marketing campaign to the next level, create a full plan that includes:
Creating content for your offer, landing page and supporting blog posts.
Working on the SEO of your website, blog post and landing pages.
Using social media and paid search to promote your content and offer
One final tidbit about an inbound marketing campaign...
They are continuous and ongoing processes.
Although a single campaign might end, improvements can always be made, and the captured leads still must be nurtured and worked through the sales funnel.
Start your inbound marketing campaign using the tips above and watch as the ROI of your marketing efforts increase while you gain more traffic, leads and customers.