Earlier this year, there were 1.4 billion active Facebook users around the world. The easy access to so many users' timelines makes Facebook the perfect place for businesses to engage with their audience. Over the past few years, businesses using Facebook have begun holding interactive promotions and contests as a way to engage with their audience, grow their customer base, and inform their customers of important events, sales, and giveaways. With so many businesses holding these promotions, how do you stand out?
Do you want to create a kick-butt Facebook contest? In order to have one of the best Facebook promotions during the holiday season, you want to be the Left Shark of Facebook – because no one remembers the Right Shark. Follow these best-practices and be the stand-out Facebook promotion or contest of the season:
Define your goals and what they are worth
Your goals for the contest typically determine the type of contest or promotion you should hold. Analyze your Facebook Insights and your website Analytics to determine what area you would like to improve. Do you want to grow your audience? Increase engagement? Increase sales of a particular product? Grow your email list?
Next, decide what reaching that goal is worth to you in terms of an offer. For instance, if you are a retailer, you may want to increase your email list in order to notify more customers of sales and events at your location. Since Black Friday is around the corner, a 20% off coupon seems like a valuable offer. Since your goal is simply to increase your mailing list, asking customers for a name and email address in order to receive the coupon would be an effective promotion. Customers don't feel as if they are selling their souls to the devil, and you receive information equal in value to the offer.
If you want to increase engagement, you need a promotion that really "gets the people going." Photo contests, short story competitions, and other similar campaigns are great for increasing engagement, as long as the value of the prize is perceived to be equal to or greater than the information required to enter. If you're only willing to give away a keychain, chances are your audience won't bite.
Know the promotion guidelines for Facebook
It's pretty difficult and time consuming to adhere to Facebook guidelines and run an amazing Facebook promotion. To stay on the safe side, using a third party app is highly recommended not only because they are masters of Facebook's promotion rules, but also because third party apps generally have some pretty cool design capabilities.
We suggest checking out ShortStack – no, not the free pancakes at IHOP in November, short stack, but the social media contest and promotions app. It's a very reasonably priced app that guarantees you won't find yourself in trouble for violating one of Facebook's rules. There are hundreds of campaigns designed to help you reach your business goals, and their easy-to-use dashboard in the campaign designer utilizes widgets you can place into pre-designed templates.
ShortStack also offers additional advice on campaigns and promotions on their blog.
Build a responsive contest page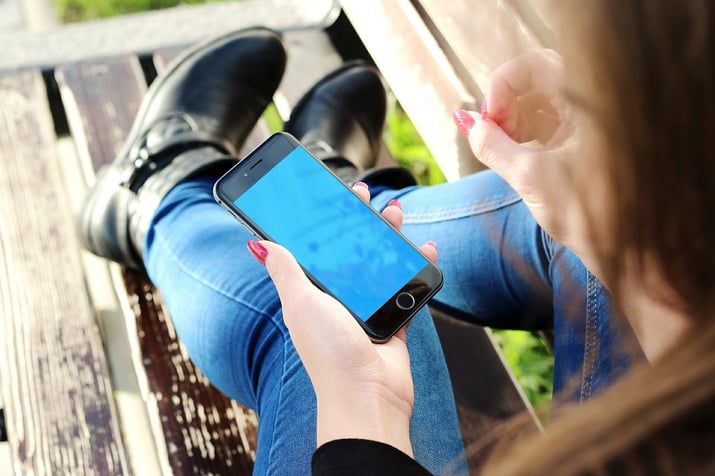 Creating your contest is the fun part, but it can turn into a lengthy process. Using a third party app can help to simplify the process and it allows you to create a responsive, visually appealing page that includes an "official rules" pop up window, an entry form, and other widgets to make the design process easy for those who aren't web developers. The most important part of your design, however, is guaranteeing your page is mobile-friendly. With over 1.6 billion social media users accessing Facebook via mobile device, it's important that they are able to view and interact with your contest or promotion page as easily as desktop users can.
Add social sharing buttons to your promotion page, and be sure to prompt your audience to share their entry in order to increase their chance to win. Note that Facebook does not allow "like-gating" (requiring users to like a page in order to enter a contest) or the social sharing equivalent. It's okay to encourage users to share your contest, but not as a requirement.
Finally, add images to your page that clearly communicate your brand and the contest. For instance, if you are creating a contest to find the best superhero costume, make sure your header image reflects the "superhero" theme. It's also important to include an image of your prize. Your audience will be more inclined to enter your contest if they can visually connect with the prize.
Promote, promote, promote
Promote your contest on your own social media accounts and encourage your employees, friends, and family to do so as well. The more reach your contest has across Facebook, the more entries you are likely to receive. Don't be afraid to promote it on other social media channels as well. Twitter, Instagram, and Pinterest users may be more active on another particular social media site than Facebook, but the idea of a contest may encourage them to rejoin the community in order to enter.
Collect Analytics
Just like everything else on your website and social media accounts, it's important to collect detailed analytics on your promotion or contest. These analytics will guide you while promoting the contest, and give you insights on how to improve for the next time.
If this is your very first contest or promotion, don't be discouraged if you don't achieve the results you were expecting. These types of promotions usually increase in popularity the more you run them. Think about it, you probably didn't learn to ride a bike the very first time you sat down on the seat (I didn't, and I have scars to prove it), but getting up and getting back on again is the game of life, and it's the same for Facebook contests.
If you're considering a Facebook contest or another social media promotion, contact me at Pittsburgh Internet Consulting today. We've run several contest over the past year and have achieved success across multiple ecommerce industries. For more information on third party Facebook contest apps, check out ShortStack.