At some point as a business owner, you have asked that very simple, yet very complicated question: Now what?
Whether it be in the planning and research stage, six months after open, or 10 years into your development, that question is going to come up throughout your business journey:
Is my business ready to take the next step?

How do I know when it is time to implement a greater marketing strategy?

I trust my product, and it has gotten a positive public response, but the results are not showing.
Now what?
Pittsburgh Internet Consulting utilizes the HubSpot tool set to help narrow that broad question into a firm understanding of how to grow your business, no matter what stage your business is in. HubSpot provides inbound marketing software to expand your reach, maintain client retention and grow your business by turning prospective clients into lifetime loyal customers.
What is HubSpot?
Before understanding whether HubSpot is right for your business, you first must understand what HubSpot is.
In their own words: "HubSpot is inbound marketing and sales software that helps companies attract visitors, convert leads, and close customers."
HubSpot provides you with the tools to get a strong inbound marketing campaign off the ground with the stability to manage it throughout your business experience.
Why inbound marketing?
In order to fully appreciate the value of HubSpot, it is important to understand the value of inbound marketing. When most business owners think of marketing, they think of outbound strategies:
Newspaper/Magazine ads

Television/Radio Commercials

Billboards

Flyers
Outbound strategy asks the question: "How can we get our product in front of as many people as possible?" It is the equivalent of throwing the proverbial spaghetti on the wall, hoping most of it will stick.
While these strategies look to attract prospective customers attention by pushing the product in their consumers face, inbound marketing focuses on grabbing attention through relevant, and helpful content.
By producing content that is created to benefit ideal customers' problems and needs, companies are able to market to specific buyers who are seeking their product, rather than casting a wide net and hoping to land a few buyers.
As HubSpot likes to say:
"The right message, delivered to the right person, at the right time".
Instead of pushing a product in a potential customer's face, inbound marketing focuses on providing the answers to the questions consumers are asking, helping them to solve the problem they're facing.
With a strong inbound marketing plan, your business will be able to hit a more impactful number of prospective clients with less dedicated resources as well.
What does an inbound marketing plan look like?
While inbound marketing is more hands-off and indirect, the right plan can still get you face-to-face with the customers who need your product or service the most. In other words, they are actively looking for your product or service to help solve a particular problem they have.
An inbound marketing plan can be broken into four phases: Attract, Convert, Close, Delight.
Attract


This stage helps you attract the right customers for your product by providing them with relevant content and answers to their questions at the right time and in the correct forum.
Blog posts, ebooks, videos, and other similar content can answer questions, inform, and organically persuade customers to check out your product. At this point, customers know they have a problem and are researching their options to help solve this problem.
Convert

:


After attracting visitors, you will want to convert them into leads. This can be done in a variety of ways such as messages, forms or meetings. By getting in touch with the customer, you are able to provide hands-on answers to questions while persuading with other forms of relevant content.

Landing pages, forms, and Call-to-Actions (CTAs) will give the customer you attracted an opportunity to expand their understanding of your product or service.
Close

:


Now that you have your customers attention and have converted them into a lead, it's time to close the deal and take them from lead to customer through a sale.
Using the HubSpot CRM (Customer-Relationship-Management), E-mails, and workflows you are able to track customers information and maintain that you are prepared to handle any needs presented in your growing business relationship.
Delight

:


The last phase of inbound marketing is delight. By providing a good, friction-free initial experience, customers are happy to return to you and tell others about their positive experience. This delight phase helps turn new customers into customers for life. A delighted customer looks forward to doing business with you and enjoys each interaction, no matter how large or small.
Surveys, social media monitoring as well as a request for a testimonial can help you track information on your customer and their overall experience. This will help you stay informed and up-to-date on any changes to your customer's experience, ensuring that you have delivered a memorable experience that will lead to future business.

How does HubSpot help my inbound marketing plan?
Inbound marketing may sound like a lot, especially for someone who does not have experience with this type of customer-based relationship. This is where HubSpot really shines.
HubSpot takes every step of inbound marketing and puts it into software that helps you attract visitors, convert leads, and close deals.
HubSpot gives you the ability to:
Whether it be the attract, convert, close or delight stage, HubSpot has the tools to keep everything organized and within the same software. As a result, HubSpot provides excellent reporting tools that demonstrate the actual health and value of your business at any point in time. The software will not do all of this for you, but it does provide you with all of the tools to run a finely-tuned inbound marketing campaign.
Is My Business Ready for HubSpot?
If you think your business, product or service has the potential for growth, it is likely ready for HubSpot.
Somebody interested in HubSpot should be looking for a place to have an organized, detailed and updated contact list with a centralized place to plan, develop, implement and track inbound marketing efforts via a variety of platforms.
It is worth noting that this is not a "do-it-all" software. While HubSpot gives you the ability to apply all of these functions, you will need to understand how to use HubSpot and maintain your inbound marketing plan through HubSpot.
How Pittsburgh Internet Consulting teams up with HubSpot to help you!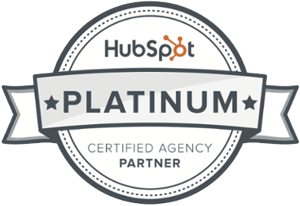 Some business may think that they do not have the time or resources to keep up with HubSpot.
Here at Pittsburgh Internet Consulting, members of our team are HubSpot Inbound Certified. With our experience and expertise in the area, we are prepared to work hands-on with you to help set up your HubSpot account, manage your contacts, develop, implement and track your inbound marketing plan and ultimately help you grow your business.
Contact us today to schedule a meeting to discuss whether HubSpot is right for your business, and how Pittsburgh Internet Consulting can help you create and maintain your HubSpot account and begin your inbound marketing plan.