I am not going to stand on my soap box and tell you, "Video is the answer to all your content marketing needs."
I am not going to shoot forth legendary (mythical) statistics like, "Images are processed by the human brain 60,000 times faster than text."
What I will say is that if you are working seriously on a strong content strategy, you need to consider the relevancy of video. You need to consider if it is a good format to deliver or augment the delivery of your information.
YouTube.com - 1 Billion visitors a month.
Yeah, video can be a pretty big deal. We know video is popular. If you want to read some great stats on video usage check out this post at digiday.com.
The real question we need to ask is, "Will video appeal to my prospects and help me grow my business?"
While YouTube has 1 billion visitors a month, likely half of them are watching cat videos - who among us has not watched a cat video?
So it's important to focus in on your prospect's viewing habits (the nature of what they watch) and use that information to provide interesting, entertaining and actionable content.
Sensory engagmenet as a learning tool
Use video to quickly and effectively deliver your message. Video is an excellent medium to engage sensory learning. It's visual and audible, but also allows you to engage emotions. It allows you to control your message and feed it to your viewers in a coherent way. You can use images and text in video together. Wrap all this up the right way and you can create and deliver an extremely powerful content piece.
Video is incredibly flexible and can be used as a vehicle for a ton of different things. Popular types of video include: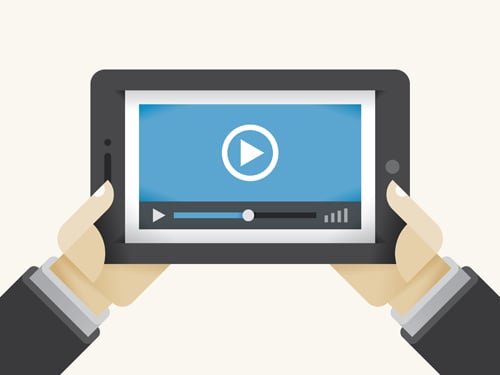 How-to Tutorials
Webinars
Product Videos
Testimonials
Interviews
Presentations
Educational
Picking a proper video type to deliver your content is important. Work on your message first. If you are doing a how to video, simplify it down to the bare minimum. If someone is trying to learn something, they don't want a background of your company. They want the information. Deliver it.

If you are doing a product video, make it informative and useful not full of marketing fluff.

Testimonials should be filmed with the happy customer speaking in complete thoughts and explaning why they are happy.

Presentations should add voice, music, graphics and action in a way to motivate and excite.

Educational videos, similar to tutorials, should provide the information in a clear, concise way.