"How does posting a picture of a cat in a panda costume help me sell products?"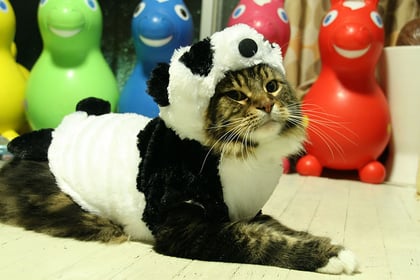 "#Halloween is coming soon - need #shoes to match my #pandacostume"
The simple answer is that it doesn't. But the intention of social media marketing is not necessarily to create leads from a single social message. The purpose of social media is to create a brand identity, generate loyal followers, and nurture current customers. Basically, when someone says your company's name, you want the responses to be something like:
"Omg, I remember seeing their post of a cat in a panda costume on Twitter. So. Cute."
"I follow them on Facebook because I love seeing all of the funny pictures they post, like the cat in the panda costume."
"I started following them after I bought this item from them. Their staff has the best sense of humor, I feel so comfortable when I call them to ask a question about this item."
If social media doesn't generate sales, why should I bother?
Again, you're missing the point. Social media does have the ability to generate sales – especially for industries like retail, technology, and travel – but in the age of instant connections and unlimited available information, the sales process has dramatically changed. Social media is the digital generations' idea of an introduction.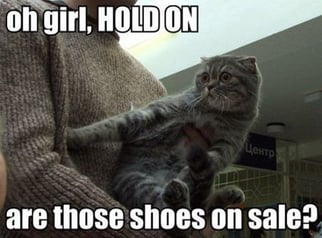 As a 20-something adult, making purchasing decisions begins on social media. Think about it; let's say you follow two major shoe retailers on Facebook, Twitter, and Instagram. Both stores have posted a message at the same time - one with a picture of their latest product, the other incorporated a picture of a cat to announce the start of their annual sale. Which draws your attention first?
Obviously, the cat would get immediate attention – unless you're some humorless drone.
Once a user sees this post, that may prompt them to check out your social page. On your social page, they'll find several other posts that either:
Contain valuable information
Inspire them to do something or think a certain way
Educates them on a current issue, a travel destination, etc.
Makes them laugh
Gives them a step-by-step process to completing a task
When social media users see messages that meet their needs or wants on your social page, they "like" or "follow" and become a loyal fan of your brand over time. These people are more likely to purchase your product/service than most. The idea is to convert these fans into a free marketing tool known as a brand ambassador.
Note: Follow the 80/20 rule - 80% of your social content should be non-promotional and 20% of your content should be promotional. Use this rule as a guideline when posting your social messages.
How does a brand ambassador help me when I have a professional marketing team?
If you were considering purchasing a different phone, whose opinion would you trust more? The sales person whose name you didn't know until you walked in the store, or a close, personal friend you've known for years? Brand ambassadors give you leverage when a potential customer is deciding on a specific product sold by multiple brands. Having that person that can say: "I follow them on Facebook! They love cats, just like you," could be the difference that results in a sell.
So, no – not all of your social media followers will become customer. But they may have influence over others in their social circle who have a need for your product or service. The next time you're generating a social media marketing plan, make sure you balance your promotion posts with a healthy dosage of humor, interesting facts, inspirational quotes, or how-to articles.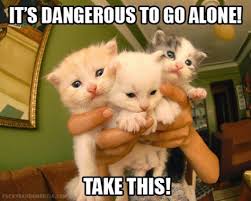 And if all else fails – cats. Post a lot of pictures of cats.
Did you enjoy this post? Check out something similar!
What the Pinterest Buy Button Means for E-Commere